Timro Kalo Keshma by Aman Pradhan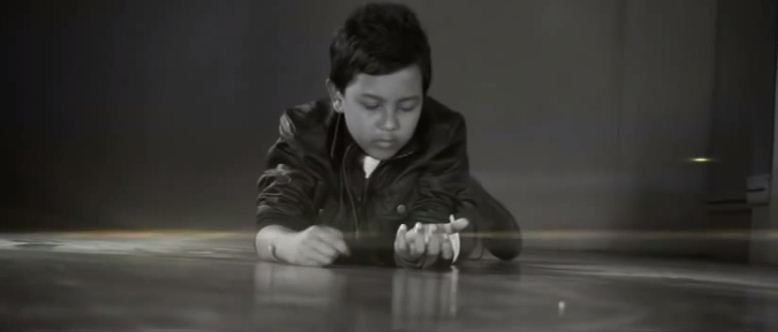 Timro Kalo Keshma is a Nepali Pop song by Aman Pradhan featuring Kareena. This music video was cinematographed by Hari Humagain and Edited by Tekendra Shah. This is a beautiful song directed by Bibhor Pokhrel.
The lyric for this song was written by Anup Srivastav while music was composed by Rahul Pradhan. Timro Kalo Keshma is a romantic song expressing the vivid beauty of a girl. This Music video applies different ways to utter the gorgeousness of her. Her hairs, eyes, lips, smile, the complete she is flawless. She is a perfect creation of god any no one could deny it. I assure, when you once listen the song, you will fall in love with her and the music too.
the music video is officially released online by Aman Pradhan via YouTube. Hope you guys will enjoy this music video "Timro Kalp Keshma".
Lyrics for Timro Kalo Keshma;
Timro kalo kesh ma

 

Harauna deu malai

Garo bho timi bina

 

Yo jiban jiuna lai

 Timro kalo kesh ma

 Harauna deu malai

Garo bho timi bina

 

Yo jiban jiuna lai

 Kasari aafno banau timi lai

Dine chhu khusi nai khusi

Juni bhari lai

 

 

Timro nasalu nayan ma

 Dubna deu na malai

 Hera mero aakha ma

 

Maya ko sagar paune chhau

 

Timro nasalu nayan ma

 Dubna deu na malai

 Hera mero aakha ma

 

Mayako sagar paune chhau

 

Kasari aafno banau

Timi lai

Dine chhu khusi nai khusi

Juni bhar lai

 

Baby baby samhala na malai

Baby baby bujha mero maya lai

Baby baby don't make me cry

Baby baby you are a that admire

 

 

Timro kalo kesh ma

 Harauna deu malai

Garo bho timi bina

 

Yo jiban jiuna lai

 Kasari aafno banau

Timi lai

 

Dine chhu khusi nai khusi

Juni bhar lai