Timro Mayama by Renuka Thapa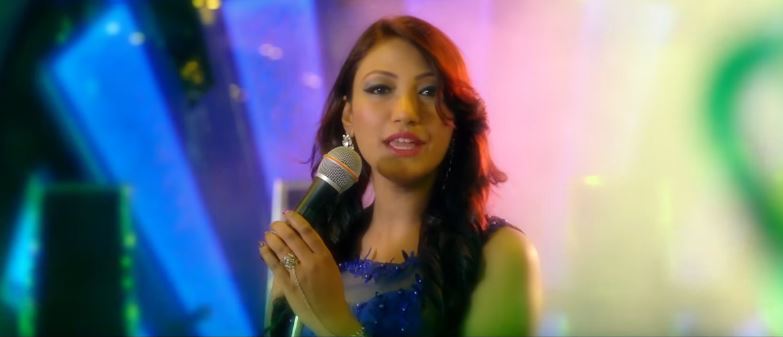 Timro Mayama is a new romantic club pop song by Renuka Thapa. The music video features Renuka Thapa And Gaurav. This music video is directed by Gamvir Bista. The music video was cinematographed by Paban Gautam and edited by Nabin Niraula.
The lyrics as well as music for the song was composed by Renuka Thapa and music video was arranged by Sandip Karki. This music video features gorgeous well known model as well as singer Renuka Thapa and handsome and talented model Gaurav. They both have performed in such a realistic way that music video will clearly represents what exactly the song about. Timro Mayama is a club pop song where we can see the romance between Renuka Thapa And Gaurav. Here, Renuka Thapa claiming to the Gaurav that he has taken her heart. When you once listen this song, I am sure you will keep tuning it.
The music video is released officially online by SongsNepal via Youtube. Hope that you will enjoy this melodious club pop song Timro Mayama.
Here is the lyrics for Timro Mayama:
Timro mayama dubai
Malai pagalai banayau
Yo banko nasalu
yo mero manna
Lai ghayal banayau
Why have you taken my heart?
Why have you taken my heart?
Why have you taken my heart?
Why have you taken my heart?…..

Malai maya ko jala ma pari
Timi kina tarki tarki hinchau
Vhoka luteau nindra
Pani luteau k vana
Timi aba mero jiyana linchau

Malai maya ko jala ma pari
Timi kina tarki tarki hinchau
Vhoka luteau nindra
Pani luteau k vana
Timi aba mero jiyana linchau
You dont blame me
You dont claim me
I dont believe in love
Ma maya laudina
Tiyo jala ma fasdina
Maya ta beshos
I have not taken your heart
I have not taken your heart
I have not taken your heart
I have not taken your heart…..

Timi nai mero chahana hau
Timi nai mero sapana hau
Timinai mero sansara hau

Timi nai mero chahana hau
Timi nai mero sapana hau
Timinai mero sansara hau
why have you taken my heart?
why have you taken my heart?
why have you taken my heart?
why have you taken my heart?

I havenot taken your heart
I havenot taken your heart
why have you taken my heart?
why have you taken my heart?………