Tina Fey's Net Worth

Who is Tina Fey?
Tina Fey is an American actress who has an estimated net worth of $62 million. Besides actress, she is also a comedian, writer and producer. The actress is famous for her acting in NBC's TV series Saturday Night Live (1997 to 2006), playing Liz Lemon in NBC's satirical TV sitcom 30 Rock. She is also recognized for her lead roles in movies like Baby Mama (2008), Date Night (2010), Muppets Most Wanted (2014), Sisters (2015) and Whiskey Tango Foxtrot (2016).
Tina was born in Upper Darby, Pennsylvania on 18th of May, 1970 to Donald Henry Fay and Zenobia. Her father was a university administrator of University of Pennsylvania and Thomas Jefferson University. Her mother was a brokerage employee. She also has an eight year older brother, Peter. She was raised in Upper Darby and she attended Cardington-Stonehurst Elementary School and Beverly Hills Middle School. She later joined Upper Darby High School. She then enrolled at University of Virginia where she studied play writing and acting. In 1992, she completed her degree in Bachelor of Arts.
When she was in her middle school, she identified her interest in comedy. She was co-editor of school's newspaper, The Acorn and used to write in newspaper's satirical column, The Colonel. After graduation, she started working as receptionist in YMCA, Evanston, Illinois during day time. During night she used to take classes at Second City.
Beginning of Career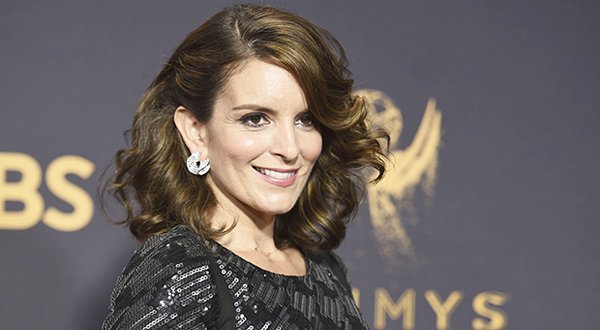 When Tina was working in Second City, she presented various scripts to Saturday Night Live. Later she had a meeting with SNL creator Lorne Michaels and was hired as a writer. She then moved to New York from Chicago. She worked there for 9 years and the show helped her to gain the attention of public. It also provided her good salary and was the first contributor of her net worth. In the year 2002, she also made her movie debut through film Martin & Orloff. However, she had a minor role of a southern woman in the film. She then appeared as Ms. Sharon Norbury in 2004 film, Mean Girls.
In the year 2006, Tina played had a small role of gym secretary in Artie Lange's Beer Lounge. She also starred in Barry Levinson's Man of the Year. The same year, she quit the SNL, and started her own TV sitcom 30 Rock. The show was aired on NBC, and ran for 7 years. The show is also another huge source of her income. The following year, she provided her voice for giant Burrito in film, Aqua Teen Hunger Force Colon Movie Film for Theaters. Besides, she appeared as Bookaneer Captain in an episode of Sesame Street titled "The Bookaneers".
Work from 2008-Present and Net Worth
Subsequently, Tina did two films in year 2008. She played the role of lead character Kate Holbrook in Michael McCullers's Baby Mama. She also voiced Lisa in English dubbed version of Ponyo. The same year, she hosted 5 episodes of Saturday Night Live. Later, she portrayed Shelley Bailey in The Invention of Lying in 2009.
In 2010, Tina appeared as main character, Claire Foster in Date Night. She also lent her voice for Roxanne Ritchi in Megamind. She then voiced Annabelle in an episode of Phineas and Ferb (2011) named "Run Candace, Run/Last Train to Bustville". In 2012, she had a guest role in iCarly's episode "iShock America". In year 2013, she played as Portia Nathan in Admission and appeared as an anchor in Anchorman 2: The Legend Continues. Besides, she acted as Conan O'Brien in Conan's episode "Occupy Conan: When Outsourcing Goes Too Far". She also provided her voice in two TV series; The Simpsons and The Awesomes.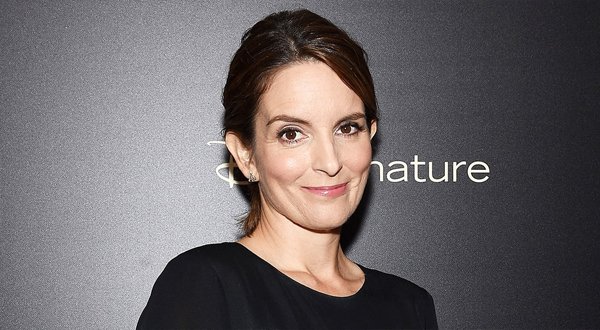 Moreover, Tina has played other films like Muppets Most Wanted (2014), Sisters (2015), Whiskey Tango Foxtrot (2016) that have helped her to increase her net worth. She also has been portraying Marcia / Dr. Andrea Bayden in Unbreakable Kimmy Schmidt since 2015 and is the main source of her income.
The net worth of this talented actress is estimated to be around $62 million US dollars. She also had a good position in Forbes magazine's top paid TV actresses. She further owns a luxurious house and has luxurious cars like Mercedes and Audi.
Must Know Facts about Tina Fey
Real Name: Elizabeth Stamatina Fey
Date of Birth: 18th May, 1970
Profession: Actress, Comedian, Writer and Producer
Height: 5′ 5″
Married: Jeff Richmond
Children: 2
Net Worth: $62 Million