Udyo Mann From Nepali Movie BLIND ROCKS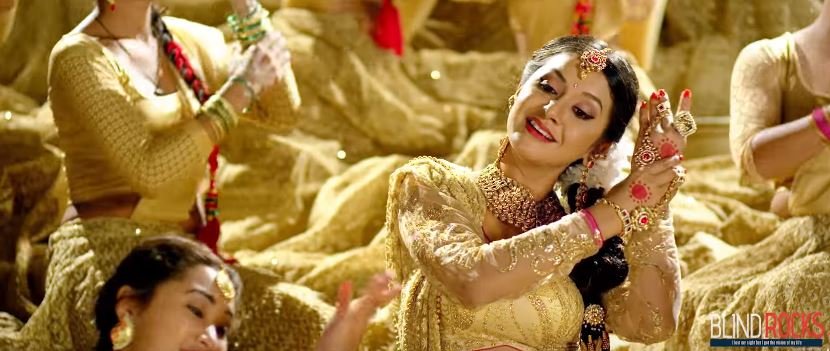 Udyo Mann is a traditional song from the new Nepali movie "BLIND ROCKS". This video of the song features talented artists like Benisha Hamal, Arpan Thapa, Gauri Malla etc. The vocal was given by Banika Pradhan which is directed by Milan Chams and was edited by Arjun G.C. This music video beautifully filmed by Nawaraj Krishna Thapa.
The music was composed by Hari Lamsal and lyrics was written by Naresh Bhattarai. The music video features versatile actress Benisha Hamal. Benisha Hamal has acted in several Nepali movies as well as music video. She was supported by another versatile actor of Nepali cine industry, Arpan Thapa. This is a traditional song where old tradition of dance can be seen. Benisha Hamal has given his outstanding performance in this music video. The music video was choreographed by Milan Chams. The main theme of this movie is even we lost our sight but we got the vision of our life. When you once listen this song, I am sure you will keep repeating it.
The music video is released officially online by HighlightsNepal via Youtube. Hope that you will enjoy this melodious traditional song Udyo Mann.
Here is the lyrics for Udyo Mann:
Udyo Mann maya ko
Ranga bokera

Udyo Mann maya ko
Ranga bokera
Phur phur
Phur phur phur
Phur phur
Phur phur phur
Udyo udyo maya kai
Sandesh liyera
Maya kai
Sandesh liyera……

Sathai sura pani bahncha
Aja maya kai geet gae
Maya malae marera
Maya mali harayau
Jhana jhana jhana
Pauchu ko yo jhanka
Sur ko mitho tankha
Rachera naya yo dhunga
Chalae basana mann ma
Udyo Mann maya ko
Ranga bokera
Udyo Mann maya ko
Ranga bokera…….