Under The Skin Pre Release Review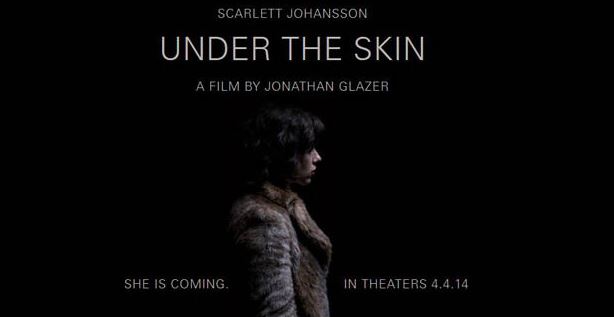 "Under the Skin" is a British American science fiction film which is directed by Jonathan Glazer. The movie is produced by James Wilson and Nick Wechsler and the movie is written by Glazer and Walter Campbell as an adaptation of Michel Faber's 2000 novel of same name. The movie is stars with Scarlett Johansson as an alien who preys on man in Scotland. The movie is starring with Scarlett Johansson, Anthony Campbell-Hughes, Paul Brannigan and Joe Szula. The movie is set to be released on April 4th 2014.
Exclusive Trailer of Under The Skin

The movie revolves around an alien disguised as a mesmerizing woman who snares human prey on remote highways and other desolate spots with her voracious sexuality. Scarlett Johansson plays a mysterious woman luring mating dance which is more traditional story with the plenty full of the gender issues, sexism and power of lust. The movie is based on Michael Faber's Book, published by Canongate. The director cum screen writer Jonathan Glazer has been working to get the project off for more than five years. The movie takes a horror genre in infectiously strange new directions. The film is quite a departure from Michael Faber's Novel, which is grisly, chatty, borderline, satirical, the story of alien from a planet of cow like creatures who undergoes painful surgery and drives around Scotland seducing men.