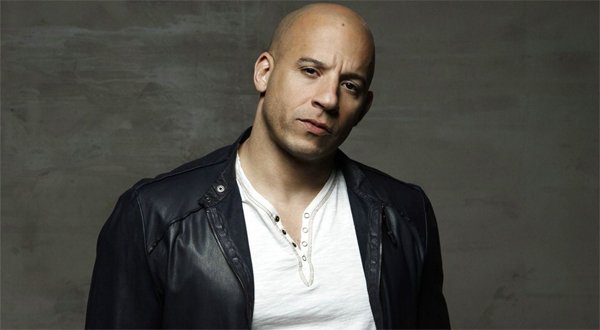 Vin Diesel, born Mark Sinclair, is an American actor, producer, director and screen writer who is well known for his role as Dominic Toretto in the "Fast and Furious" film series, Richard B. Riddick in "The Chronicles of Riddick" series and Xander Cage in the "XXX" series. His net worth is estimated to be around $160 Million as of May, 2017. Vin Diesel was born on 18th July, 1967 in Alameda County, California from Delora Sherleen Vincent who is an astrologer. He was raised up by his Caucasian mother and African-American stepfather, Irving H. Vincent, who was an acting instructor and theatre manager. Talking about his career, Diesel was first starred in a drama film "Awakenings" in the year 1990. Later in the year, he appeared in another short drama film "Multi-Facial" which was written, directed and produced by him.
In the year 1997, Diesel played his first feature-length film, "Strays", which was also selected for 1997 Sundance Festival. Diesel, before getting popular, had also featured in many movies like "Boiler Room" (2000), "Pitch Black", etc. He was later casted in Steven Spielberg's "Saving Private Ryan" that also won Oscar Award in the year 1998. In 1999, he also lent his voice for main character in "The Iron Giant". Later, Diesel was seen in two successful movies; "The Fast and the Furious" (2001) and "XXX" (2002). Diesel was again seen in his role of Riddick in "The Chronicles of Riddick" which was not a successful movie. He also provided his voice for two video games. In 2005, he played as a lighthearted guy in a comedy movie, "The Pacifier" which was a box office hit. In 2006, he was casted as Jack DiNorscio in "Find Me Guilty" which could do well in the box office.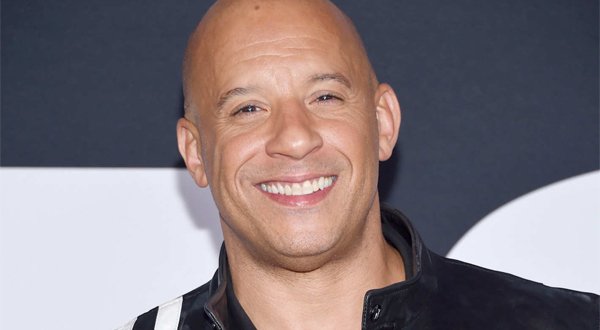 Diesel became famous for his character of Dominic Toretto in the Fast and Furious and was seen in the same character in the franchise; "Fast Five" (2001), "Fast & Furious 6" (2013), "Furious 7" (2015) and "The Fate of the Furious" (2017) which helped him in the increment of his net worth. In 2013, he reprised as Riddick in "Riddick" (2013), the third film of "The Chronicles of Riddick" series. Diesel also received a star on the Hollywood Walk of Fame in August 2013. In 2014, he provided his voice for the character "Groot" in the "Guardians of Galaxy" produced by the Marvel Cinematic Universe which helped him to earn $25 million that helped him to increase his net worth. In the year 2015, he was seen in "The Last Witch Hunter" in the character of an immortal witch hunter who had to stop a plague from ravaging New York City. The movies helped him to earn around $47 million. Later, he was casted as a supporting character in "Billy Lynn's Long Halftime Walk".
In 2017, Diesel appeared as Xander Cage in "XXX: Return of Xander Cage", and lent his voice for Groot in "Guardians of the Galaxy Vol. 2". Diesel may again provide his voice for "Groot" in "Avengers: Infinity War" and Untitled Avengers film coming in the years 2018 and 2019 respectively.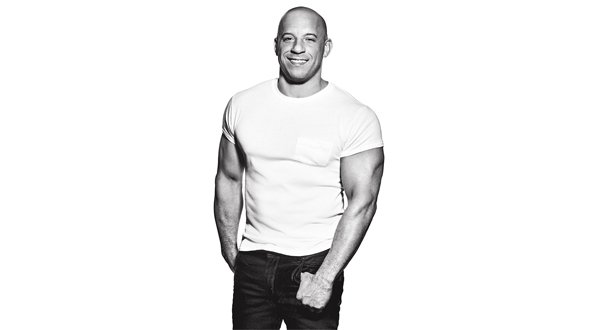 Vin Diesel, just like other high profiled actors, has a luxurious lifestyle. Diesel owns a big Atlanta Mansion that worth $3.3 Million that has a swimming pool, Jacuzzi, sauna, home cinema, home office and sports room. He also has a great interest in cars and his garage includes cars like 2014 Lykan Hypersport that costs around $3.4 million, 1993 Mazda RX7, Dodge Charger RT 1970, 1970 Plymouth Roadrunner, 1966 Pontiac Bonneville, 2009 Impreza WRX STI, 1970 Chevrolet Chevelle, 1973 Chevrolet Camaro F-Bomb, 1963 Chevrolet Corvette Stingray Grand Sport, 2011 Dodge Charger SRT8, 2010 BMW E60 M5, 1969 Dodge Charger Daytona, 1974 Plymouth Barracuda, 2010 Dodge Charger SRT8, 1994 Toyota Supra, 1987 Buick GNX, 2015 Dodge Charger, 1968 Dodge Charger R/T, Rolls Royce Ghost Sprinter, and Dodge Challenger. He was married to Paloma Jimenez and both have 3 children.
Must Know Facts about Vin Diesel
Real Name: Mark Sinclair
Date of Birth: 18th July, 1967
Profession: Actor, Producer, Director and Screen Writer
Height: 6 ft.
Married: Paloma Jimenez
Children: 3
Facebook: 101 M Fans in Facebook
Instagram: 45.5 M Followers in Instagram
Twitter: 167 K Followers in Twitter
Net Worth: $160 Million