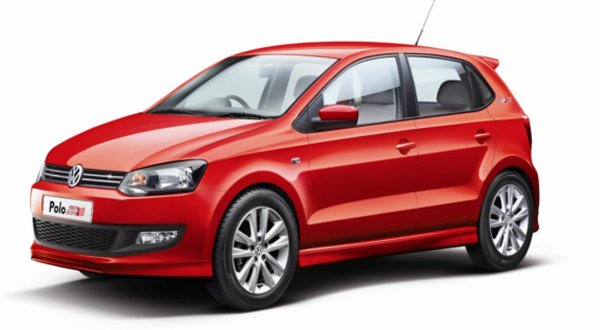 The Volkswagen Polo is a compact hatchback car manufactured by a German auto manufacturer Volkswagen. The car was first introduced in the year 1975 and lasted till 1981. Similarly, the second generation was produced from 1981 to 1994. In this same process, Polo passed four generation. During the generational changes, the company made many changes in the car.
The fifth generation of the Polo was launched at the Geneva Motor Show held in the year 2009. In the year 2010, the car was declared the European Car of the Year for the first time. Besides, the car was successful to win many other titles such as 2010 World Car of the Year, What Car?, Supermini Car of the Year 2010, and Japan Import Car of the Year for 2010/11.
Later in the year 2014, Volkswagen updated the facelift of the car. The new facelift included changes like refurbished bumpers. Besides, the interiors of the car too were changed. The new interior featured updated touchscreen and a new steering wheel. Further, Volkswagen has added new safety features like Automatic Post-Collision Braking System in all line-up of Polo.
Moreover, in Nepal, Pooja International Private Limited has been importing 7 varieties of the Volkswagen Polo.
Price in Nepal: Rs. 2,645,000 (For 1.2 l Petrol Trend line),
Rs. 2,795,000 (For 1.2 l Petrol Comfort line),
Rs. 2,945,000 (For 1.2 l Comfort line),
Rs. 3,245,000 (For 1.2 l Petrol High line),
Rs. 3,345,000 (For 1.6 l Petrol High line),
Rs. 3,845,000 (For Polo GT TDI),
Rs. 3,945,000 (For Polo GT TSI)
Specifications
Dimension:
| | |
| --- | --- |
|  Body Type |  Hatchback |
|  Basic Weight |  1055 kg (1.2 l Petrol Trendline / Polo GT TDI), 1030 kg (1.2 l Petrol Comfortline), 1125 kg (1.2 l Petrol Comfortline), 1055 kg (1.2 l Petrol Highline), 1090 kg (1.6 l Petrol Highline), 1140 kg (Polo GT TSI) |
|  Length |  3970 mm |
|  Height |  1453 mm |
|  Wheelbase |  2456 mm |
|  Front Track |  NA |
|  Rear Track |  NA |
|  Ground Clearance |  168 mm |
Engine:
| | |
| --- | --- |
| Fuel Tank |  45 liters |
|  Cylinders |  3 (1.2 l Petrol Trendline / 1.2 l Petrol Comfortline / 1.2 l Petrol Comfortline / 1.2 l Petrol Highline), 4 (1.6 l Petrol Highline / Polo GT TDI / Polo GT TSI) |
|  Valves Per Cylinder |  4 (1.2 l Petrol Trendline / 1.2 l Petrol Comfortline / 1.2 l Petrol Comfortline / 1.2 l Petrol Highline / 1.6 l Petrol Highline / Polo GT TDI) |
|  Displacement |  1198 cc (1.2 l Petrol Trendline / 1.2 l Petrol Comfortline / 1.2 l Petrol Comfortline / 1.2 l Petrol Highline), 1598 cc (1.6 l Petrol Highline / Polo GT TDI), 1179 cc (Polo GT TSI) |
|  Max Power |  73 bhp (1.2 l Petrol Trendline / 1.2 l Petrol Comfortline / 1.2 l Petrol Comfortline / 1.2 l Petrol Highline), 103 bhp (1.6 l Petrol Highline / Polo GT TSI), 104 bhp (Polo GT TDI) |
|  Max Torque |  110 Nm (1.2 l Petrol Trendline / 1.2 l Petrol Comfortline / 1.2 l Petrol Comfortline / 1.2 l Petrol Highline), 153 Nm (1.6 l Petrol Highline), 250 Nm (Polo GT TDI), 175 Nm (Polo GT TSI) |
Dynamics:
| | |
| --- | --- |
| Front Brakes |  Disc |
| Rear Brakes |  Drum |
| Front Wheels |  NA |
| Rear Wheels |  NA |
| Front Suspensions |  Coil Spring with shock Absorbers and Suspension Stabilizer (1.2 l Petrol Trendline / 1.2 l Petrol Comfortline / 1.2 l Petrol Comfortline / 1.2 l Petrol Highline / 1.6 l Petrol Highline), McPherson Strut with Stabilizer Bar (Polo GT TDI), McPherson Strut (Polo GT TSI) |
| Rear Suspensions |  Multi-link Suspension with Stabilizer (1.2 l Petrol Trendline / 1.2 l Petrol Comfortline / 1.2 l Petrol Comfortline / 1.2 l Petrol Highline / 1.6 l Petrol Highline), Semi independent Trailing Arm (Polo GT TDI), Torsion Beam (Polo GT TSI) |
Transmission:
| | |
| --- | --- |
|  Transmission |  Manual (1.2 l Petrol Trendline / 1.2 l Petrol Comfortline / 1.2 l Petrol Comfortline / 1.2 l Petrol Highline / 1.6 l Petrol Highline / Polo GT TDI), Automatic (Polo GT TSI) |
|  Number of Gears |  5 (1.2 l Petrol Trendline / 1.2 l Petrol Comfortline / 1.2 l Petrol Comfortline / 1.2 l Petrol Highline / 1.6 l Petrol Highline / Polo GT TDI), 7 (Polo GT TSI) |