Yo Janam From Movie DARPAN CHHAYA 2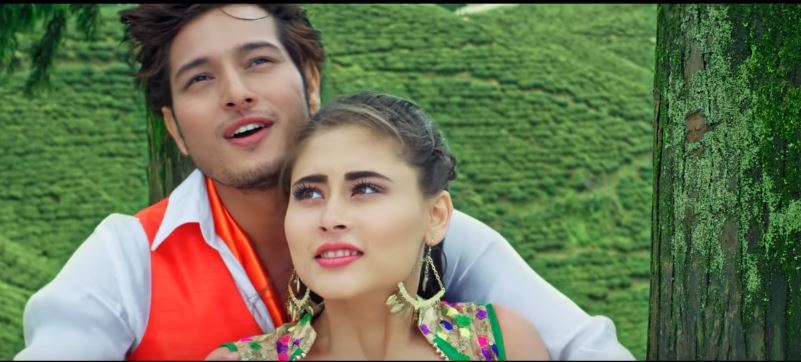 Yo Janam is a New Nepali Aadhunik Romantic movie song from the Nepali Movie "DARPAN CHHAYA 2". The music video features actor and actress are Pushpall and Sahara. Yo Janam is a Nepali movie song which is directed by Ranjit Singh Gazmer and Chandan lomjel. Yo Janam music video was edited by Bharati ghimirey and Prakash Baraily and music video was cinematographed by Rameshwor Karki.
The music video of this song was arranged by Bikram Karki and music of this song was composed by Ranjit Singh Gazmer and Chandan lomjel. The music video is featuring by versatile actress Sahara. This movie was Debuted by actress Sahara who is one of the hottest and sexy actress of Nepali Filmy Industry. When you will listen this song, I am sure you will keep listen again and again. "DARPAN CHHAYA 2" is all about the romantic dramatic story movie which was choreographed by Chhedup Lama. "DARPAN CHHAYA 2" is the series of superhit Nepali movie "DARPAN CHHAYA".
The music video is released officially online by Budha Subba Digital Pvt Ltd via Youtube. Hope that you will enjoy this romantic Song Yo Janam.

Here is the lyrics for the song:
Yo janam ta hamro lagi
Choto huncha jasto lagcha
Bhanidauna mero maya
Timi lai kasto lagcha
Timi lai kasto lagcha

Ghama juna sakshi rakhi
Bhanidinchu mero maya
Sabai juni timrai lagi
Sabai juni timrai lagi
Janma leu jasto lagcha
hoo Janma leu jasto lagcha…

Choko maya perati ma
Bhada pani huncha hare
Phulai phulko gorato ma
Khada pani huncha are
Khada pani huncha are

Hamro maya na rokina
Bagna khola jasto lagcha
Akhai ma phulaki nani timro
Darpan ma chaya kati ramro…

Dui mutu ko autai dhadkan
Reeta nai ho perati ko
Sata surat sajhiyeko
Geeta nai ho jindagi ko

Hamro maya gunji rahana
Geeta huncha jasto lagcha
Bhani dau na mero maya
Bhani dau na mero maya
Timilai kasto lagcha
hooo Timilai kasto lagcha…….