Yo Samjhine Mann Chha By Narayan Gopal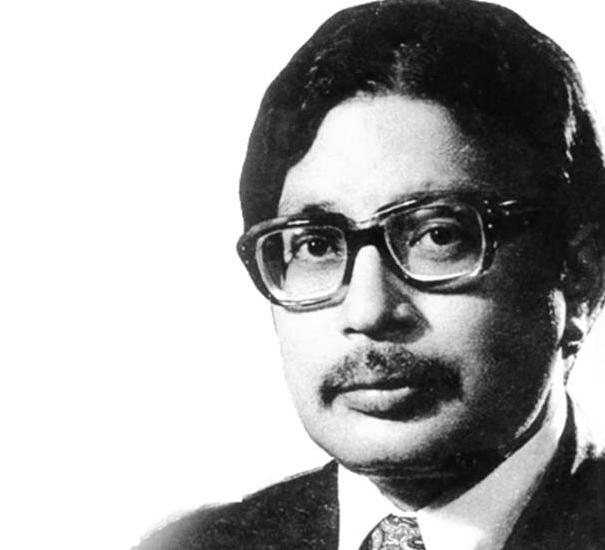 Yo Samjhine Mann Chha is a emotional song by Narayan Gopal. The song is one of the evergreen song by Narayan Gopal Guruacharya. He is by far the most prominent and popular singer in Nepali music. The song is taken from album "Swarnim Sandhya".
The music and lyrics for this song was written by Narayan Gopal. Narayan Gopal is the name that comes first when people think of or talk about Nepali music. Narayan Gopal, who has enchanted millions of listeners by his immortal melodies has been awarded several national honors among which, Indra Rajya Laxmi Award, Chhinalata Award for vocals, Jagadamba Shree, Trishakti Patta third (awarded post humously) Urvashi Rang and several other honors and decorations bear testimony to his widespread popularity and the eminence he has achieved as a favorite singer of millions. When you once listen this song, I am sure you will keep singing it.
The music video is released officially online by Sagar Acharya via Youtube. Hope that you will enjoy this melodious evergreen Lok pop song Yo Samjhine Mann Chha.
Here is the lyrics for the song:
Yo Samjhine Man Chha
Ma Birsun Kasori
Timi Nai Bhani Deu
Ye Jaane Nithuri
Yo Samjhine Man Chha
Ma Birsun Kasori
Timi Nai Bhani Deu
Ye Jaane Nithuri

Yi Aaula Tinai Hun
Timi Le Chumeka
Pareli Yinai Hun
Timi Le Puchheka
Yi Aaula Tinai Hun
Timi Le Chumeka
Pareli Yinai Hun
Timi Le Puchheka
Ma Sakdina Afnai
Partibimba Chhopna
Ma Sakdina Chhaati
Phutayera Jodna
Yo Samjhine Man Chha
Ma Birsun Kasori
Timi Nai Bhani Deu
Ye Jaane Nithuri

Pakhaale Ye Aankha
Pani Drishya Uhi Chha
Jaha Nai Ma Hinde
Pani Dharti Uhi Chha
Pakhaale Ye Aankha
Pani Drishya Uhi Chha
Jaha Nai Ma Hinde
Pani Dharti Uhi Chha
Na Sakchhu Ma Aakash
Chithorera Pherna
Na Sakchhu Ma Joon Ko
Ujyalo Nai Chhekna
Yo Samjhine Man Chha
Ma Birsun Kasori
Timi Nai Bhani Deu
Ye Jaane Nuthuri