Zoe Saldana's Biography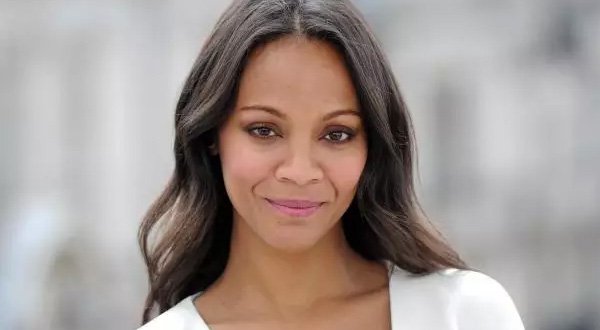 Zoe Saldana-Perego, born as Zoe Yadira Saldana Nazario and known with her professional name Zoe Saldana, is an actress and dancer based in America. The actress had played in various films like Center Stage (2000), Crossroads (2002), The Terminal (2003), The Heart Specialist (2006), and so on. However, she came into prominence after playing the role of Nyota Uhura in film Star Trek and Neytiri in film Avatar in year 2009.
Zoe Saldana was born on 19th June, 1978 in New Jersey to Aridio Saldana and Asalia Nazario. The actress has two sisters, Cisely and Mariel. When the actress was of 9 years old, her father died in a car accident, and subsequently, she moved to Dominican Republic along with her mother and two sisters. She grew interest in acting when she was at Dominican Republic, and joined ECOS Espacio de Danza Academy where she studied various forms of dance, but made ballet her main choice.
Career Debut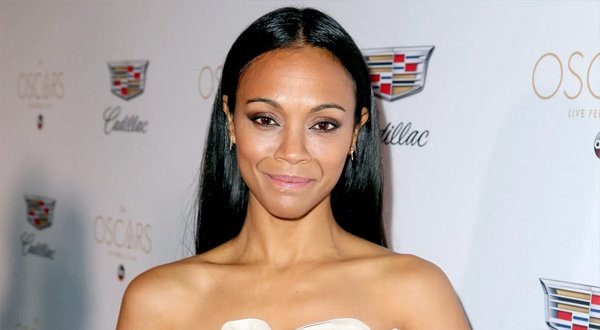 Zoe made her acting and screen debut as Belinca in Law & Order in year 1999. She played the role for 2 episodes. The following year, the actress made her movie debut as a ballet dancer Eva Rodriguez in Nicholas Hytner's film Center Stage. Later in 2001, Zoe Saldana appeared as Maggie and Cheryl in films Get Over It and Snipes respectively.
In the year 2002, Zoe Saldana starred as Kit in film Crossroads. Besides, she played the role of Laila in film Drumline. The following year, she portrayed Anamaria in film Pirates of the Caribbean: The Curse of the Black Pearl. Later in 2004, the actress worked in three films; The Terminal, Haven, and Temptation. Zoe then appeared in four films in year 2005. She played the role of Rosa Boxer in film Constellation, and Theresa Jones in Guess Who. Besides, she acted as Rachel Buff and Flor in films Dirty Deeds and The Curse of Father Cardona. She earned good amount of money through these films which helped her to raise her net worth.
Subsequently, Zoe Saldana played the role of Charli in film Premium, and Donna in film The Heart Specialist in 2006. Besides, she acted as Regina for 5 episodes ABC's TV series Six Degrees in the same year. The following year, the actress appeared as Kat and Claudine in films After Sex and Blackout respectively. In year 2009, Saldana appeared as Nyota Uhura in J. J. Abrams's film Star Trek. Besides, she played the role of Cassie in film The Skeptic, and Neytiri in Avatar. Eventually, in year 2010, the actress worked in four films, The Losers, Takers, Death at a Funeral, and Burning Flames. These works too contributed in her net worth.
Works from 2013 to Present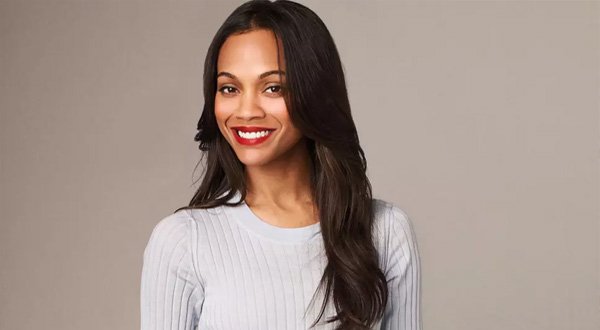 In the year 2013, Zoe appeared as Vanessa in film Blood Ties. Besides, she reprised the role of Nyota Uhura in the sequel of Star Trek, Star Trek Into Darkness. Further, she portrayed Lena Warren in film Out of the Furnace. The following year, she worked in three films; Infinitely Polar Bear, Guardians of the Galaxy, and The Book of Life. Later in 2016, Zoe Saldana played the role of main character Nina Simone in film Nina directed by Cynthia Mort. Besides, she replayed Nyota Uhura in Star Trek Beyond and portrayed Graciella Corrales in Live by Night.
Likewise, Zoe Saldana worked in films Guardians of the Galaxy Vol. 2, and My Little Pony: The Movie in 2017. The actress soon will be seen as Gamora and Mrs. Molle in films Avengers: Infinity War and I Kill Giants in year 2018. Furthermore, she will be further seen in new films, Untitled Avengers film, Avatar 2 and Avatar 3 in years 2019, 2020 and 2021 respectively. All these works too will help her to raise her net worth in coming days.
Net Worth
Zoe Saldana is a talented and hardworking actress and has worked in various films. All the films she has acted in have helped her to attain the net worth of $25 million. Some of her noticeable earnings are $900,000 from Nina, $12,500,000 from Guardians of the Galaxy, $10,000,000 from The Book of Life, etc.
Moreover, the actress owns a house at Beverly Hills that worth $8.7 million. The house contains six bedrooms, eight bathrooms, etc. Besides, it has a courtyard, tennis court, outdoor sitting area, pool and a backyard. Similarly, she owns a new Audi A8 family sedan that has 372 horsepower.
Must Know Facts about Zoe Saldana
Real Name: Zoe Yadira Saldana Nazario
Date of Birth: 19th June, 1978
Profession: Actress and Dancer
Height: 5′ 7″
Husband: Marco Perego-Saldana (m. 2013)
Children: 3
Facebook: 2.2M Fans in Facebook
Instagram: 2.1M Followers in Instagram
Twitter: 761K Followers in Twitter
Net Worth: $25 Million