Aadha Kura From Nepali Movie Gangster Blues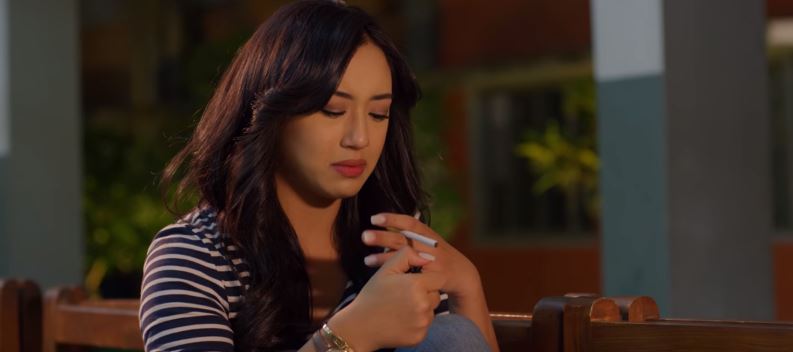 Aadha Kura is a new Nepali sentimental song from the Nepali Movie "Gangster Blues". The music video features actor and actress Aashirman Ds Joshi and Aana Sharma. Aadha Kura is a Nepali movie song by Sanup Paudel. This music video was edited by Banish Shah & Milan Shrestha and music video was arranged by Rikesh Gurung.
The music for this song was composed by Kali Prasad Baskota and lyrics was written by Ektaare & Kali. The music video features versatile actress Aana Sharma. This movie was Debuted by actress Aana Sharma who is one of the hottest and sexy actress of Nepali Filmy Industry. When you will listen this song, I am sure you will keep listen again and again. The movie Gangster Blues is based on the corrupted world Youth have a lot of reasons to turn into criminals but when you have someone special you love there will be much more consequences that needs to be faced. I assure you people will love the music and tune repeatedly once after you hear it.
The music video is released officially online by OSR Digital via Youtube. Hope that you will enjoy this melodious  sentimental song Aadha Kura.
Here is the lyrics for Aadha Kura:
Aadha Kura parelimai
Baki aadha mutu bitrai baki chan
Sunana sunana Sunana sunana
Autai batha gari gari
Pokhi rahe sadai bhari
Aba ta Bhujhana bhujhana
Bhujhana hoo bhujhana

Raat le juna lai
Juna le sita lai
Sita le phula lai
chaye jasto
Raat le juna lai
Juna le sita lai
Sita le phula lai
chaye jasto…..

K bhayo yo k bho
Na jani na jani
K theyo k rayo
Yo naata yo kahani
Yo naata yo kahani

Raat le juna lai
Juna le sita lai
Sita le phula lai
chaye jasto
Raat le juna lai
Juna le sita lai
Sita le phula lai
chaye jasto …..

Bhadali raye ritu haru
Gasiyenan mutu haru
Kina ho bhujhana bhujhana
Bhujhana hoo bhujhana
Autai batha gari gari
Pokhi rahe sadai bhari
Aba ta Bhujhana bhujhana
Bhujhana hoo bhujhana
Sunana sunana
Bhujhana bhujhana
Bhujhana bhujhana
Bhujhana bhujhana……………