Bhanekai Thiye Bataima Ghar Chha By Yash Kumar (Audio)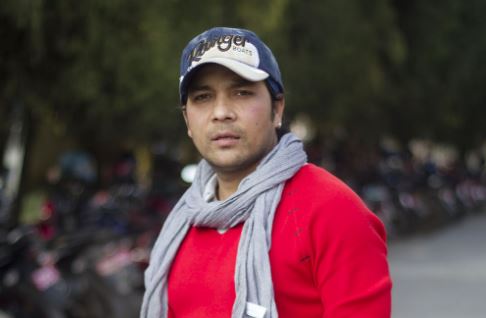 Bhanekai Thiye Bataima Ghar Chha is a new Sentimental Nepali song by Yash Kumar. This song is taken from his "Tirkha". Like his other song, this is also sentimental song, which describes the love between lovers and their inner feelings.
The lyrics and music for this song is composed by Yash Kumar. The vocal in this song is also given by Yash Kumar. He is one of the most loved and demanded singer of his time. He is not only a singer, he is actor, writer and music composer. He was born in 16th Nov, 1978 to father Ram Nepal and mother Gita Nepal at Sarlahi. In most of his songs we could feel the pain of racism in our country. In this song Bhanekai Thiye Bataima Ghar Chha, Yash try to ask to sit and talk with him to his girlfriend who is quite upset with him and continuously ignoring him. When you once listen this song, I am sure you will keep repeating it.
The music video is released officially online by Dhaulagiri Cassette Center via Youtube. Hope that you will enjoy this melodious lok pop song Bhanekai Thiye Bataima Ghar Chha.
Here is the lyrics for the song Bhanekai Thiye Bataima Ghar Chha:
Vanekai thea bataima ghar chha
Kunai din pasa hai
Gundri ra kamlo
Pidhima j chha
Tanera basa hai
Vanekai thea bataima ghar chha
Kunai din pasa hai
Gundri ra kamlo
Pidhima j chha
Tanera basa hai
Tanera basa hai

Agani aja tekera gaeu
Bolda ni bolenau
K lukae lya theu
Patuki vitra
Teo pani kholenau
Agani aja tekera gaeu
Bolda ni bolenau
K lukae lya theu
Patuki vitra
Teo pani kholenau
Teo pani kholenau
Farkera feri aee bato aye
Nabirsi pasa hai
Gundri ra kamlo
Pidhima j chha
Tanera basa hai
Tanera basa hai

Aee bato hideu
Tarkera gaeu
Man royo dharkerara
Herera base deurali samma
Aeinau farkera
Aee bato hideu
Tarkera gaeu
Man royo dharkerara
Herera base deurali samma
Aeinau farkera
Tarkera najau manki mayalu
Kei gari pasa hai
Gundri ra kamlo
Pidhima j chha
Tanera basa hai
Vanekai thea bataima ghar chha
Kunai din pasa hai
Gundri ra kamlo
Pidhima j chha
Tanera basa hai
Tanera basa hai