Tyo Timro Ghar Ko By Yash Kumar (Audio)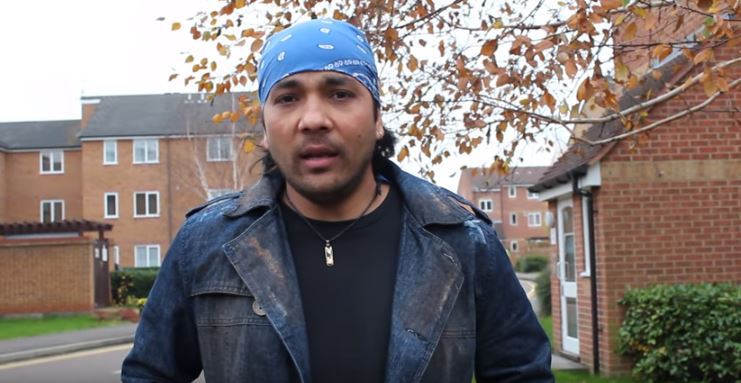 Tyo Timro Ghar Ko is a new Aadhunik Nepali and sentimental song by Yash Kumar. This song is taken from his "Reason". This song is totally about love and tragedy of human life. The song wants to say that if some one you love don't like you, then don't disturb them.
The lyrics and music for this song is composed by Yash Kumar. The song has wonderful lyrics and music. Writer chooses the word which have the deep and ironic meaning in love life. The vocal for this song was given by Yash Kumar who is known as a versatile Playback singer. He is singer as well as Actor of Nepali Cinema. Yash Kumar has given his voice to lots of songs, most of them are emotional and against racism. He is not only a singer but also a Actor, music composer and lyrics writer. When you once listen this song, I am sure you will keep repeating it.
The music video is released officially online by Dhaulagiri Cassette Center via Youtube. Hope that you will enjoy this melodious lok pop song Tyo Timro Ghar Ko.
Here is the lyrics for the song:
Timro tyo aankhako gahiraima dubnadeu
Timro tyo mutuko dhukdhukima basnadeu
Timilai nai sandhai khojiranchhan e aankha
Timi bina mero jiban bitne bhayo bhai tadha
Timro tyo aankhako gahiraima dubnadeu

Mero yo man le pani timilai nai
Khojiraheko chha yaha
Timi chhau kaha ma chhu yaha
Jindagi bharka khusi saachi
Mera e aankha le timilai nai
Khojiraheko chha yaha
Baseko chhu timrai yaadma
Sandhai timrai nai samjhanamaa

Timro tyo aankhako gahiraima dubnadeu
Timro tyo mutuko dhukdhukima basnadeu
Timilai nai sandhai khojiranchhan e aankha
Timi bina mero jiban bitne bhayo bhai tadha
Timro tyo aankhako gahiraima dubnadeu

Aaideu na mero saamu sunideuna mankaa kura
Haasi haasi baachau haami dukhaharu sabai birsi
Timilai nai sandhai khojiranchhan e aankha
Timi bina mero jiban bitne bhayo bhai tadha
Timro tyo aankhako gahiraima dubnadeu

Timilai sandhai raakhe maile mera e aankha ko naani ma
Timilai nai sajaaye maile mero yo eklo jeevanma
Sansarko yo khusi maile kahile bhulna pani sakdina
Timi bina ekpal pani ma jiuna ta kahi sakdina

Timi mero chahana ho timi mero bhawana
Jeevan bhari sangai bachne dui mutuko chahana
Timilai nai sandhai khojiranchhan e aankha
Timilai nai sandhai khojiranchhan e aankha
Timro tyo aankhako gahiraima dubnadeu
Timro tyo mutuko dhukdhukima basnadeu