Maile Choyeko By Yash Kumar (Audio)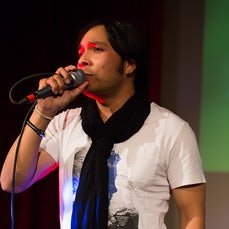 Maile Choyeko is a Sentimental Nepali song by Yash Kumar. This song is taken from his album "Reason". Song represents the cast discrimination in Nepal. In our country powerful people start tradition of lower cast and higher cast and their restriction years ago, which is still there.
The lyrics and music for this song is composed by Yash Kumar. The voice to this song was given by Yash Kumar himself. He writes and had sing lots of songs most of them are against racism. His songs holds the pain of racism and old terrifying traditions. There is always a higher and lower cast in our country. Higher cast dominating lower one from years. In this song he describes that how lower cast people feel when they are discriminated. Higher class people don't even eat or drink things they touched. When you once listen this song, I am sure you will keep repeating it.
The music video is released officially online by Dhaulagiri Cassette Center via Youtube. Hope that you will enjoy this melodious and sentimental song.
Here is the lyrics for the song Maile Chhoyeko Pani Chaldaina:
Birano yo mandir ma
Kunai diyo baldaina
Na aau mero samu timi
Na aau mero sanu timi
Maile choyeko pani chaldaina
Maile choyeko pani chaldaina
……. ……….. ………..

Hela ma bachi rahechu
Kasari timilai sametu
Hela ma bachi rahechu
Kasari timilai sametu
K lekhi diyo bhabile
K lekhi diyo bhabi le
Kasari yaslai ma metu
Kasari yeslai ma metu
Sita ko thopa hu ma
Sita ko thopa hu ma
Mandir ko jaal haina
Na aau mero samu timi
Na aau mero samu timi
Maile choyeko pani chaldaina
Maile choyeko pani chaldaina
………… …….. ………….

Sadhai ma rameko hunchu
Aafnai chayako sath ma
Sadhai ma rameko hunchu
Aafnai chayako sath ma
Bujnai sakina maile
Bujnai sakina maile
Kunni kya rakhya cha jaat ma
Dachind ko gham hu ma
Dachind ko ghama hu ma
Pacchim ma dhaldaina
Na aau mero samu timi
Na aau mero samu timi
Maile choyeko pani chaldaina
Maile choyeko pani chaldaina