Aaja Ma Kati Ramri (Audio) by Anju Panta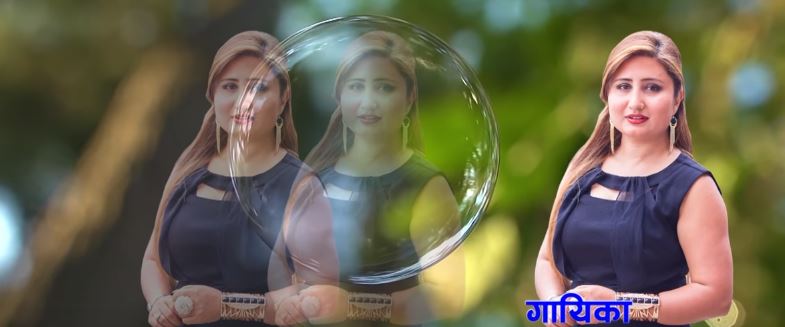 Aaja Ma Kati Ramri is a new Nepali sentimental pop song by Anju Panta. Aaja Ma Kati Ramri is a Nepali song which was arranged by Rajeev Shah. This music video is just a simple audio version during the recording of the song.
The music for this song was composed by Santosh Rajoour and lyrics was written by Sundar Panta. Anju Panta who is one of the best Nepali female singer of this era. After the release of her this Gazal "Na Birse Timilaai, Na Paye Timilai…" which became so popular among Nepalese all over the world. She gave her melodious voice to hundreds of Nepali songs. Aaja Ma Kati Ramri is heart touching sentimental song which is based on the story of bride(behuli) who scarifies their family for bridegroom. This song has explain the real story of bride who was going away with unknown person by leaving her family. When you once listen this song, I am sure you will keep repeating it.
The music is released officially online by songsNepal via Youtube. Hope that you will enjoy this melodious song Aaja Ma Kati Ramri.
Here is the lyrics for Aaja Ma Kati Ramri:
Aaja Ma Kati Ramri
Sable najar lagaye

Aaja Ma Kati Ramri
Sable najar lagaye
Janma ghara chodne bela
Janma ghara chodne bela
Saba ka aakha rasaye
Saba ka aakha rasaye
Janma ghara Janma ghara….

Sathi sangi esta mitra
Sable malae sajhaye

hoo Sathi sangi esta mitra
Sable malae sajhaye
Janma ghara chodnu parcha
Unale malae bhataye
Baba aama afanata sabai
Yeta uta haraye
Baba aama afanata sabai
Yeta uta haraye
Bidha garne dhuna bajhayo
Bidha garne dhuna bajhayo
Saba ka aakha rasaye
Saba ka aakha rasaye
Janma ghara Janma ghara……

Eka chimti sindura le
Naata hamro jodhi yo

Eka chimti sindura le
Naata hamro jodhi yo
Yeta hamro satha todhiyo
Uta sambanda jodhiyo
Sansara ko retai yehi ho
Baranar maya badhiyo
Sansara ko retai yehi ho
Baranar maya badhiyo
Barsau barsa piyaro lagne
Barsau barsa piyaro lagne
Janma gahra chodnu paryo
Janma gahra chodnu paryo
Janma ghara Janma ghara………