Dherai Barsha Pachi By Yash Kumar (Audio)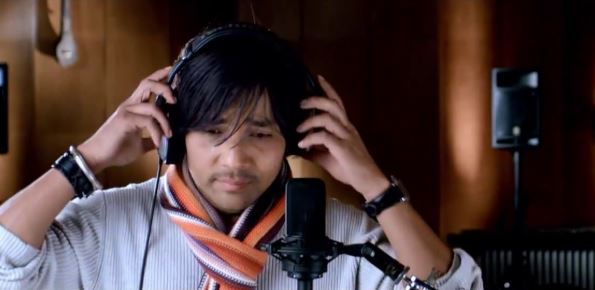 Dherai Barsha Pachi is a Adhunik Sentimental Nepali song by Yash Kumar. This song is taken from his album "Tirkha". The song is all about the past memories of singer. Writer feel the rain after long time  and memorize his memories which are related to his love.
The lyrics and music for this song is composed by Yash Kumar. The vocal in this song is also given by Yash Kumar. He most of the time write and sing a emotional songs which are filled with pain and sorrow. In most of his songs we could feel the pain of racism in our country. He is not only a singer, he is actor, writer and music composer. He was born in 16th Nov, 1978 to father Ram Nepal and mother Gita Nepal at Sarlahi. This song is so heart touching for those who broke up with their lovers and have any special memories which randomly knock their mind time to time. When you once listen this song, I am sure you will keep repeating it.
The music video is released officially online by Dhaulagiri Cassette Center via Youtube. Hope that you will enjoy this melodious and sentimental song.

Here is the lyrics for the song Dherai Barsha Pachi:
Hey hey…
Ah ha…
Dherai baras paachhi aaja pheri
Tyestai jhari paryo
Dherai baras paachhi aaja pheri
Tyestai jhari paryo
Timilai nai samjhera hoki
Timilai nai samjhera hoki
Hansda hansdai aansu jharyo
Dherai baras paachhi aaja pheri
Tyestai jhari paryo

Tyo jhari ma
Hami dubai sangai thiyon
Yo jahri ma
Aaja ma eaklai bhayen
Tyo jhari ma
Hami dubai sangai thiyon
Yo jahri ma
Aaja ma eaklai bhayen
Eaklai bhaye rujna man lagyo
Eaklai bhaye rujna man lagyo
Kahan chhau timi bujhna man lagyo
Dherai baras paachhi aaja pheri
Tyestai jhari paryo

Yo jhari tyahan pani parekai hola
Tyo jahri timi le pani samjhyou hola
Yo jhari tyahan pani parekai hola
Tyo jahri timi le pani samjhyou hola
Jasari ma royen
Timilai samjhera
Jasari ma royen
Timilai samjhera
Asari nai timi pani royou hola
Dherai baras paachhi aaja pheri
Tyestai jhari paryo
Dherai baras paachhi aaja pheri
Tyestai jhari paryo
Timilai nai samjhera hoki
Timilai nai samjhera hoki
Hansda hansdai aansu jharyo
Dherai baras paachhi aaja pheri
Tyestai jhari paryo