Aaja Timro by Namrata Rai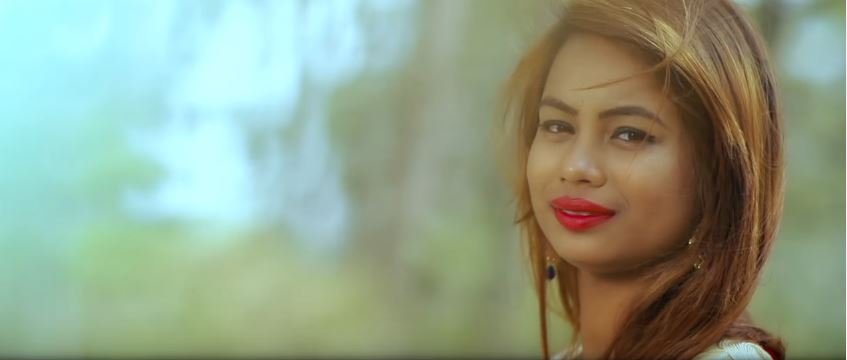 Aaja Timro is a new aadhunik melodious Nepali pop song by Namrata Rai. The music video features by Nilam, Sarmila, Sujan and Laxman. Aaja Timro is a Nepali song by Namrata Rai which is directed by Yaman Majhi. Aaja Timro music video was edited by Lokendra Subba and music video was cinematographed by Arjun Sapkota.
The music of this song is composed by Suman Rai and lyrics of this song was written by Ramesh Baniya. The music video is featuring by hot model Nilam and Sarmila. Aaja Timro is a aadhunik pop song in which we can see the pain in love. As we know that Some people come into your life for a lifetime and some of them came to take part of it as a scene. Like same way, Sujan came as a scene in Nilam life. In this song, Namrata Rai has contributed her sweet and amazing voice. When you once listen this song, I am sure you will keep repeating it.
The music video is released officially online by SongsNepal via Youtube. Hope that you will enjoy this melodious song Aaja TImro.
Here is the lyrics for the song:
Aaja timro kura suna
Parae ko hudai chau re

Aaja timro kura suna
Parae ko hudai chau re
Ma basne dil bitra
Ma basna dil bitra
Aru kasai lai
Rakhadai chau re
Aaja timro kura suna
Parae ko hudai chau re…

Banya chaena timro dil
Ko bijhauna kadha
Banya chaena timro dil
Ko bijhauna kadha
Galti bhaye maafi dinu
Hudaichu ma dherai tadha
Galti bhaye maafi dinu
Hudaichu ma dherai tadha
Yaad bani basdho rayecha
Na matena gari
Hasi khusi jiunu timi
Aba sadhai bhari
Aaja timro kura suna
Parae ko hudai chau re…

Bacha kasam bhulnu rayecha
Dobato ma chodi
Bacha kasam bhulnu rayecha
Dobato ma chodi
Parae bani janu rayecha
Bato antai modhi
Parae bani janu rayecha
Bato antai modhi
Yesto chota diyau malae
kasari ma hasu
Mutu jalae bhayau parae
Kasari ma bachu
Aaja timro kura suna
Parae ko hudai chau re…………