Aama by Santosh Basnyat Ft. Mithila Sharma & Shakti Gauchan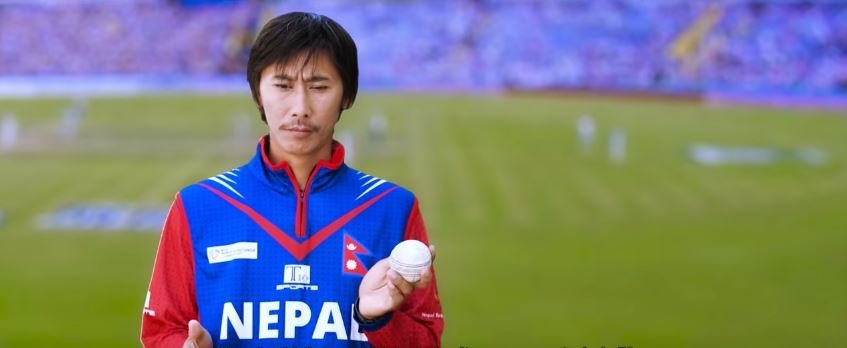 Aama is a New Aadhunik Nepali patriotic pop song by Santosh Basnyat. The music video features Mithila Sharma and Shakti Gauchan. Aama is a Nepali song by Santosh Basnyat which is directed by Nikesh Khadka. Aama was edited by Nishan Ghimire.
The music video of this song was arranged by Suraj Kumar Thapa and lyrics was given by Santosh Basnyat himself. The music video is featuring by cricketer Shakti Gauchan. This song show the love towards nation. This song dedicate the responsibility of mother towards her child and nation. This song explain the value of mother towards the child. And also belived that No man is poor who has a Godly mother.
The music video is released officially online by SongsNepal via Youtube. Hope that you will enjoy this Melodious pop Song Aama.

Here is the lyrics for the song:
Janma diyau
Karma diyau
Chati ma niyano
Maya diyau
Jiwan diyau
Khusi diyau
Naurangi sansar ko
Darshan diyau
oh oh oh Aama aaaaaa
oh oh oh Aama aaaaa
oh oh oh
oh oh oh Aama aaaaa
oh oh oh
oh oh oh Aama aaaaa…

Sundar komal
Muhar timro
Anmol mamata ko
Khani timi
Sisu lai janma Dinchau
Jiwan bhari
sahara
Timi bani
Sundarta timro
Najar ma cha
Ye sirsti karta
Mero aatma bani ishwor
Sukha dhukha ko
Satha timi
Timro sahan silta
Ko ma badan
Garu kasari
Bhagwan ishwor
Timi nai hau
Aakha ko nani
Timi nai hau
Guru saskriti Sarbaguni
Kartaviya ko muhar
Timro nai ho
oh oh oh Aama aaaaaa
oh oh oh Aama aaaaa
oh oh oh Aama aaaaaa
oh oh oh Aama aaaaa…