Aansu Lea Rujheko By Dibya Subba (Audio)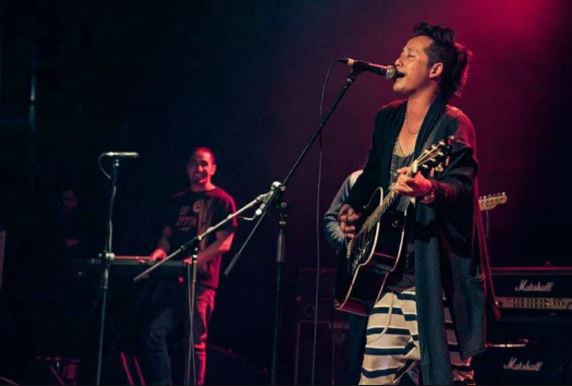 Aansu Lea Rujheko is a New Nepali Pop Song by Dibya Subba. The song is taken from Dibya's one of the best album "Pratha". The audio was done by Sita Audio. Song is full of emotional music and lyrics which describes the past memories and half way love story of his life.
The music and lyrics for the song was written by Divya Subba. And he himself give this song life by giving his vocal. Dibya Subba is one of the great artist in the Nepalese music industry. He started as a solo artist. Later he joined with (The BlueAcidz). They have been playing together for more than 4 years. In this song he is remembering his unsuccessful love story and wonderful memories of that time. This song deeply shows the feeling of separation from each other in relationship. When you once listen this song, I am sure you will keep chanting it.
The music video is released officially online by Gyan Subba via Youtube. Hope that you will enjoy this melodious pop Song Aansu Lea Rujheko.
Here is the lyrics for the song:
Aansule rujheko jiwan, muskurauchha timro yaad ma,
Milan navai beetey jiwan bhane,
Chhari deu phool lash mathi,
Yaad rakha mero maya,
amar rahane chha, ma mare pani,

Jati haso udau timi,
Ya hajarou ma bilau timi,
Timro lagi mero maya,
Amar rahanechha ma mare pani,
Sara ti yaad haru,
Kina ghau bhayechha,
Chokho maya timro sabai,
Aaja kina bijhechha,

Sara ti yaad haru,
Kina ghau bhayechha,
Chokho maya timro sabai,
Aaja kina bijhechha,
Aansule rujheko jiwan, muskurauchha timro yaad ma,
Milan navai bite jiwan bhane,
Chhari deu phool las mathi,
Yaad rakha mero maya,
Amar rahane chha,
Ma mare pani
Ma mare pani…