Aauchhu Bhaneu Sapanima by Anjana Gurung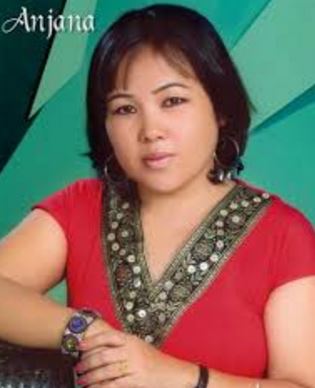 Aauchhu bhanyeu sapanima is a beautiful pop song by Anjana Gurung from her album Sarathi. The lyrics for this song is written by Kastup Panta and the music is composed by Kastup Panta himself.
The music video is released officially by Yadharu via Youtube. Enjoy this beautiful song by Anjana Gurung.
The lyrics for this song is:
Aauchhu bhanyeu sapanima
Timrai baato kurirahe
Aauchhu bhanyeu sapanima
Timrai baato kurirahe
Bichhod le baneka ti
Bichhod le baneka ti
Doba haru purirahe
Doba haru purirahe
Aauchhu bhanyeu sapanima
Timrai baato kurirahe…

Jindagile mod liyo
Rahar haru jaagna thaale
Jindagile mod liyo
Rahar haru jaagna thaale
Basantako aagamanle
Basantako aagamanle
Sankaa haru bhaagna thaale
Sankaa haru bhaagna thaale
Aauchhu bhanyeu sapanima
Timrai baato kurirahe…

Adherimaa manmaa deep
Manda manda jalna thaalyo
Adherimaa manmaa deep
Manda manda jalna thaalyo
Sunyataama pugisakeko
Sunyataama pugisakeko
Banda haawa chalna thaalyo
Banda haawa chalna thaalyo

Aauchhu bhanyeu sapanima
Timrai baato kurirahe
Aauchhu bhanyeu sapanima
Timrai baato kurirahe
Kalpanaako sansarmaa
Kalpanaako sansarmaa
Timi sangai udirahe
Timi sangai udirahe
Aauchhu bhanyeu sapanima
Timrai baato kurirahe