Aey Maya (Audio) By Sanjeev Singh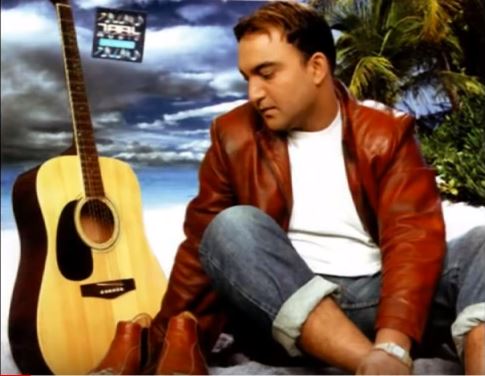 Aey Maya is a New sentimental pop song by Sanjeev Singh. The song is like convincing the girlfriend who is upset from you and dropping down the pearl like tears. Here Sanjeev tries to bring smile in his imaginary girlfriend with the help of music.
The music of this song was composed by Sanjeev Singh and lyrics of this song was written by Sanjeev Singh. The singer Sanjeev has given his melodious voice in this song. He is one of the well known singer in the music industry. He gives lots of his creations to his fan followings. His childhood was spent in his maternal grandparents' home where he used to learn music with his uncles who were senior musicians in Nepal.In this song, They have explain the pain of heart when true lover are departure from each other. This song is very awesome and music and lyrics make feel something different inside heart. If you want to feel that something then you have to listen to this song.
The music video is released officially online by Khagendra Begha via Youtube. Hope that you will enjoy this Melodious Sentimental Songs Aey Maya by Sanjeev Singh.
Here is the lyrics for the song Aey Maya:
Ae maya timilai
Ke bhayo bhana na
Kehi ta bolana na
Ae maya timilai
Ke bhayo bhana na
Kehi ta bolana na
Chup chap nabasana
Sukkka sukka nagarana
Haatha jodi garchhu
Binti ma timilai

Ae maya timilai
Ke bhayo bhana na
Kehi ta bolana
Ho oh ohh
Kehi ta bola na

Galti bhaye kehi mero
Maafi magchhu ma
Chhitta dukhaunna
Kahile kriya khanchhu ma
Hatha jodi garchhu
Binti ma timilai
Ae maya timilai
Ke bhayo bhana na
Kehi ta bolana

Timi bahek chhaina kohi
Aaru mero sansar ma
Adheko chha zindagi
Timrai naam ma
Haatha jodi garchhu
Binti ma timilai

Ae maya timilai
Ke bhayo bhana na
Kehi ta bolana
Chup chap nabasa
Sukka sukka nagara
Hath jodi binti garchhu ma

Ae maya timilai
Ke bhayo bhana na
Kehi ta bola na
Ae maya timilai
Ke bhayo bhana na
Kehi ta bolana na
Ae maya timilai
Ke bhayo bhana na
Kehi ta bolana na