Baba Timilai From Movie Kismat 2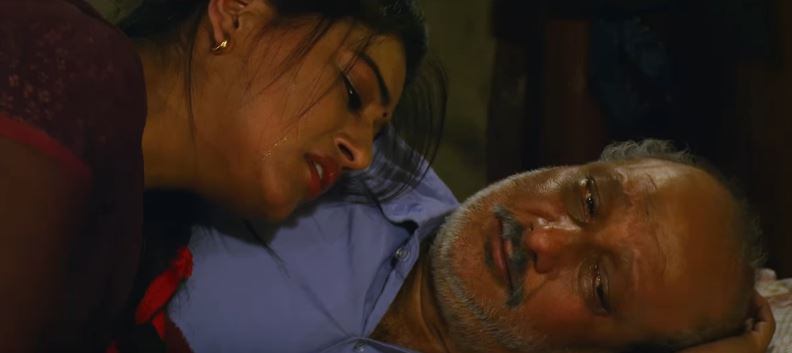 Baba Timilai is a new Nepali sentimental movie song from the  Movie "Kismat 2". The music video features Shilpa Pokharel, Kishor Khatiwada and Prithivi Raj. Baba Timilai is a Nepali movie song by Milan Amatya which is directed by Rishi Lamichhane. The music video was choreographed by Kamal Rai.
The music for this song was composed by Arjun Pokharel and lyrics was written by Amrit Regmi. The music video features hot and gorgeous actress Shilpa Pokharel. She is one of the hot and sexy actress who has established herself as a successful actress in the cine as well as music video world. Baba Timilai is a full package of love, affection and emotion. In this song, we can see the love of children towards his/her father at the old age. The music video was presented by Chhabi Raj Production. I am sure that after listening this music video, you will not forget to share this music video with everyone.
The music video is released officially online by Budha Subba Digital Pvt Ltd via Youtube. Hope that you will enjoy this movie song Baba Timilai.
Here is the lyrics for Baba Timilai:
Baba timilai mutu ko
Geet sunaudai chhu ma

Baba timilai mutu ko
Geet sunaudai chhu ma
Mero nindra timilai
hoo Mero nindra timilai
Chadaudai chhu ma
Baba timilai mutu ko
Geet sunaudai chhu ma…..

Mero aashu moti thanna
Timinai ta hau ni auta

Mero aashu moti thanna
Timinai ta hau ni auta
Manisha ko rupa bitra
Satiyakai hau timi deuta
Bitaka thi din aakha samu
Bolaudai chhu ma
Mero nindra timilai
Mero nindra timilai
Chadaudai chhu ma
Baba timilai mutu ko
Geet sunaudai chhu ma…..

Aama pani mero timi
Baba pani mero timi

Aama pani mero timi
Baba pani mero timi
Pir khusi badi chudi
Sagai sagai khelau hami
Timilai dhukhada afno jiban
Jalaudai chhu ma
Mero nindra timilai
hoo Mero nindra timilai
Chadaudai chhu ma
Baba timilai mutu ko
Geet sunaudai chhu ma………