Babal Vo Babal Vo by Naryan Acharya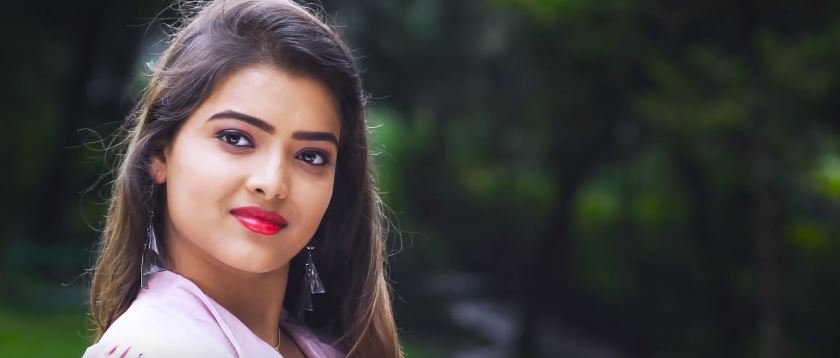 Babal Vo Babal Vo is a new Nepali pop song by Naryan Acharya. The music video features Nikesh Prasain and Shikshya Pokheral. Babal Vo Babal Vo is a Nepali song that represents the romantic love. This music video is directed by Surandra Malla. The music video was cinematographed by Pawan Gautam and edited by Prakash Pandey.
The lyrics and music was also composed by Netra Kafle. Shikshya Pokheral is gorgeous and well known model. She performed lots of music videos and most of them are romantic song. Her performance is liked by lots of peoples. In this music video Shikshya Pokheral performed with handsome model Nikesh Prasain. The vocal for this song was given by energetic and multidimensional young singer Naryan Acharya. Babal Vo Babal Vo was presented by Chahana Media. When you once listen this song, I am sure you will keep tuning it.
The music video is released officially online by HighlightsNepal via Youtube. Hope that you will enjoy this melodious pop song Babal Vo Babal Vo.

Here is the lyrics for Babal Vo Babal Vo:
Auti lai dekhada aja
Auti lai dekhada aja
Sabko mann babal bho
Sabko mann babal bho

Auti lai dekhada aja
Auti lai dekhada aja
Sabko mann babal bho
Sabko mann babal bho
Matra unako lagi
Matra unako lagi
Matra unako lagi
Bazara ma bazara ma
Haata hala hal bho
Haata hala hal bho
Haata hala hal
Babal bho babal bho babal bho
Babal bho babal bho babal bho
Babal bho babal bho babal bho
Haata hala hal bho
Haata hala hal bho
Babal bho babal bho babal bho
Babal bho babal bho babal bho
Babal bho babal bho babal bho
Haata hala hal bho
Haata hala hal bho……

Sable khoje jasti richha
Mori kasti chuwaka ho

HO Sable khoje jasti richha
Mori kasti chuwaka ho
Sable khoje jasti richha
Mori kasti chuwaka ho
Sable khoje jasti richha
Mori kasti chuwaka ho
Kasam khane line lage
Jyan na fala
Fala fal bho
Babal bho babal bho babal bho
Babal bho babal bho babal bho
Babal bho babal bho babal bho
Haata hala hal bho
Haata hala hal bho
Haata hala hal bho
Haata hala hal bho…….

Usakai pachhi lagchhna sabai
Tadpa ki chha saralai

Ho Usakai pachhi lagchhna sabai
Tadpa ki chha saralai
Usakai pachhi lagchhna sabai
Tadpa ki chha saralai
Usakai pachhi lagchhna sabai
Tadpa ki chha saralai
Arulai jhan ke bho hola
Mero ta yesto chal bho
Babal bho babal bho babal bho
Babal bho babal bho babal bho
Babal bho babal bho babal bho
Haata hala hal bho
Haata hala hal bho
Haata hala hal bho
Haata hala hal bho……