Badal Pari Ko Desh Bata By Mongolian Heart (Audio)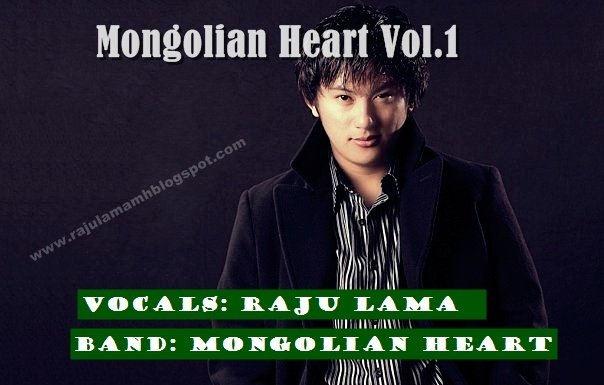 Badal Pari Ko Desh Bata is a Nepali sentimental song by versatile singer Raju Lama. He is the member of the one of the well known Nepali band Mongolian Heart. The Music and lyrics of this song is so heart touching specially for those who are separated from their lovers due to death
The lyrics and the music for the song was written by the Mongolian heart band. This song express the pain of separation from loved ones. The band creates this creative songs along with touching music by observing real situation of human. Mongolian Heart debuted in 1993 and have received awards including the Music Nepal Gold Medal in 1999, Kantipur FM Awards, Hits FM and Image Awards. If you once listen to this song, trust me you'll feel goose bumps all over your body.
The music video is officially released online by Jogemehar majhi via Youtube. Hope that you will enjoy this melodious song.
Here is the lyrics for the song.
Badal Pariko Desh Bata
Meri Maya Malai Herdai Holi
Meri Maya Malai Herdai Holi
Badal Pariko Desh Bata
Ah Ha….
Ah Ha….
Ramailo Lagthyo Malai
Maya Meri Saath Ma Jaba Hunthyou Timi
Maya Meri Saath Ma Jaba Hunthyou Timi
Pheri Pani Din Katdai Chhu
Timro Yaad Ma
Timro Yaad Ma
Timro Yaad Ma

Kahile Kahin Eaklo Hunda
Maya Meri Timro Yaad Sarai Aaunchha
Kahile Kahin Eaklo Hunda
Maya Meri Timro Yaad Sarai Aaunchha
Pheri Pani Din Katdai Chhu
Timro Yaad Ma
Timro Yaad Ma
Badal Pariko Desh Bata
Meri Maya Malai Herdai Holi
Meri Maya Malai Herdai Holi
Herdai Holi
Herdai Holi
Herdai Holi
Herdai Holi
La La La La
La La La La