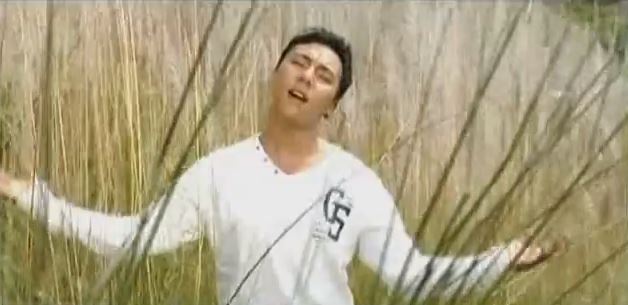 Batuwa is a new Nepali pop song by Santosh Lama from album "Batuwa". The music video tries to visualize the life of human. Batuwa is a Nepali song which is directed by Anil Sthapit. This music video was edited by Shankar Raj Koirala and was cinematographed by Gautam Shrestha.
The lyrics for the song was written by Anil Sthapit and the music was composed by Kalyan Singh. The music video was arranged by Tsujil Karmacharya. Santosh Lama has added his melodic voice to make this song more melodious. He was the winner of "Nepali Tara-2" in 2064. When in the class 8, he participated in a musical show called "Timro Sur Mero Geet" and was placed third in the competition. Later, when he was studying at class 10, he again participated in "Sursangam" and won the title. The post production is done by Studio-4. When you once listen this song, I am sure you will keep repeating it.
The music video is released officially online by anilsthapit1 via Youtube. Hope that you will enjoy this melodious pop song Batuwa.
Here is the lyrics for the song Batuwa:
Jindagiko goretomaa
Hidne batuwa ma ek
Bhetchhu ma thari
Thari kaa paatra anek
Sukha dukha ghaam paani
Dekhe harek
Hudo raichha har kshan
Utarchadhaab maa
Paailaa pratek
Paailaa pratek

Khaali kaagajmaa aauchhan kohi
Bharna dherai ranga
Thaahai nadee chyaatera jaanchhan
Sarirkaa thorai anga
Kathin baatomaa saath
Hidchhan thorai aparichit
Madhur yaatra bitholna
Aauchhan kayou parichit

Jindagi bhar kohi
Bhram maa jiye ta
Kohi jindagi bhar
Bhram maa pardai jiye
Jindagi bhar kohi
Bhram maa jiye ta
Kohi jindagi bhar
Bhram maa pardai jiye
Saacho lai jhuto
Jhuto lai saacho paardai
Ek maanas le sayou mukundo
Pherdai jiye

Jindagiko goretomaa
Hidne batuwa ma ek
Bhetchhu ma thari
Thari kaa paatra anek
Bhetchhu ma thari
Thari kaa paatra anek
Bhetchhu ma thari
Thari kaa paatra anek