How Much is Bella Thorne's Net Worth?

Who's Bella Thorne?
Annabella Avery Thorne, known professionally as Bella Thorne is an American actress and singer who owns net worth of over $6 million US dollars. She is recognized for the portrayal of Ruthy Spivey in My Own Worst Enemy, Tancy Henrickson in Big Love Season 4, and CeCe Jones in Shake It Up. She is also famous for her works in films like Blended, and Alexander and the Terrible, Horrible. No Good, Very Bad Day.
Bella Throne was born on 8th October, 1997 in Pembroke Pines, Florida. Her mother's name is Tamara Thorne and his father name was Delancey Reinaldo Thorne, who died in an accident in the year 2007. She also has three older siblings Kaili, Danielle and Remy who are also actresses. At a very young age, she suffered from dyslexia, and also quit school because of bullying. She later joined Sylvan Learning center where she continued and improved her learning.
Kickoff to her career
In the year 2003, Bella made her movie debut in a very minor role in the film Stuck on You and she later played as a kid in HBO's TV series Entourage's episode "I Wanna Be Sedated". In 2007, she portrayed Julia in a short film Craw Lake. Besides, she acted as young Taylor Townsend in an episode of TV series The O.C. titled "The Case of the Franks". She too had a recurring role of Margaux Darling in Dirty Sexy Money from 2007-2008. This act made her famous and helped her to increase her net worth.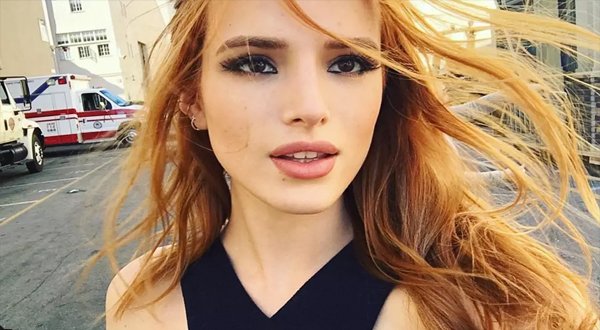 Besides, Bella was also seen in various movies like Finishing the Game, Blind Ambition and The Seer in year 2007. Following the year, Bella appeared as Angela Ferilli in October Road's episode "Stand Alone by Me" and got the lead role of Ruthy Spivey in NBC's TV series My Own Worst Enemy. This TV series also paid her a good salary and contributed in her net worth. Subsequently, she again got the main role of Wendy in Little Monk. Further, she acted as young Angela Smith in 2009 film Forget Me Not. Beside these movies and TV series, she appeared as guest in other TV series like In the Motherhood, and Mental.
Further, Bella did two movies; One Wish, Raspberry Magic in the year 2010 and also did a short film named My Day. My Life. The same year she played the main character of Tancy "Teenie" Henrickson in HBO's TV series Big Love season 4. She also portrayed as the main character, CeCe Jones in Shake It Up from year 2010 to 2013.
Her work from 2013 to present
In 2013, she also worked as a voice actor in two movies named Underdogs and The Frog Kingdom. Later in 2014, she was cast in various movies like Blended, Mostly Ghostly: Have You Met My Ghoulfriend?, Alexander and the Terrible, Horrible, No Good, Very Bad Day and also provided her voice for Gerda in The Snow Queen 2: The Snow King. All these works increased her net worth for year 2014.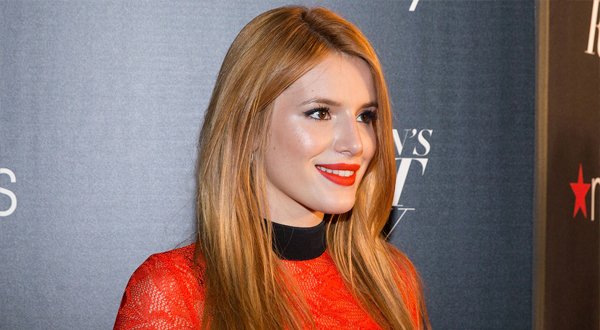 Moreover, Bella, in 2015, appeared in three films, The DUFF, Big Sky and Alvin and the Chipmunks: The Road Chip. She also played the character of Kate in Simon Atkinson and Adam Townley's drama film, Shovel Buddies. Besides, she also lent her voice for Cora in Ratchet & Clank. She was recently seen in four films; You Get Me, The Babysitter, Amityville and Keep Watching and also has been playing the lead role of Paige Townsen in Freeform's TV series Famous in Love. This series can be taken as the current main source of her net worth.
Beside these movies, Bella Thorne has played in various other movies and TV series that have paid her well with the net worth of above $6 million US dollars. She has also been endorsing various brands and works as a model for renowned magazines that have contributed in her net worth.
Must Know Facts about Bella Thorne
Real Name: Annabella Avery Thorne
Date of Birth: October 8, 1997
Profession: Actress and Singer
Height: 5′ 8″
Facebook: 9.9M Fans in Facebook
Instagram: 16.9M Followers in Instagram
Twitter: 6.94M Followers in Twitter
Net Worth: $6 Million