Bhulna Khoj Chhu Timilai (Audio) By Lochan Rijal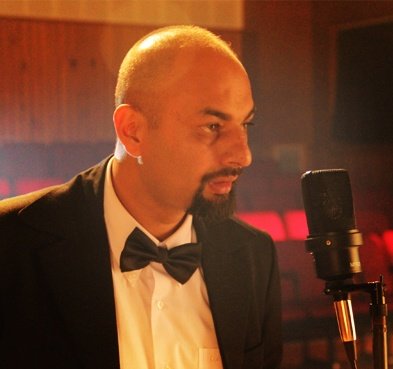 Bhulna Khoj Chhu Timilai is a Pop  Nepali song by Lochan Rijal. The song is  about love of man towards his beautiful loving partner. Rijal is saying that to forget the loved one is not a simple thing because their memories are permanently stored inside our heart not in our mind.
The lyrics and music of this song was composed by Lochan Rijal. Bhulna Khoj Chhu Timilai is a sentimental love song where we can imagine and feel the love between two imaginary lovers who are created by the lyrics and music of the singer Mr. Lochan. In this song we can also feel the romance between them, the song is very touching because of its lyrics and musical combination. I suggest you guys to listen to this song. When you once listen this song, I am sure you will keep repeating it.
The music video is released officially online by manish koju via Youtube. Hope that you will enjoy this melodious pop song Bhulna Khoj Chhu Timilai.
Here is the lyrics for the song Bhulna Khoj Chhu Timilai:
Hum ye ye ye ye
Bhulna khoj chhu timilai
Ma bhulna sakdina
Chhahan chhu kati timilai
Ma bhanna sakdina
Dwi chhar nazar ko dosha lai
Maya samjhera angalen
Dwi pal ko hanso lai
Jivan ko geet banayen
Aaunchhau ki katai timi bhani
Ma ajhai parkhi rahe ko chhu
Bhulna khoj chhu timilai
Ma bhulna sakdina
Chhahan chhu kati timilai
Ma bhanna sakdina

Layera hera eaktarfi maya timi
Ma jastai anyol ma parne chhau
Roje ko boli aru nai sanga dekhda
Aafai lai dhikrana thalne chhau
Asha haru boknu sibaye
Bikalpa chhiana aru kehi
Bhana baru chhadi diunla
Jiundai chita ma timro lagi
Hum Hum
Chopna khujchhu ma pir haru
Aankhabata chhalkin chhan
Thaha chha eaklai bachnu chha
Timilai nai khojchha kina maan
Timro khusi nai aaba
Maile pherne saasa ho
Jo timro bhayo rahos aamar
Merai umer usailai bho
chhahindaina aru kehi pani
Muskurau nu hai malai birsi
Chopna khujchhu ma pir haru
Aankhabata chhalkin chhan
Thaha chha eaklai bachnu chha
Timilai nai khojchha kina maan
Bhulna khoj chhu timilai
Ma bhulna sakdina
chhahan chhu kati timilai
Ma bhanna sakdina
Dwi chhar nazar ko dosha lai
Maya samjhera angalen
Dwi pal ko hanso lai
Jivan ko geet banayen
Aaunchhau ki katai timi bhani
Ma ajhai parkhi rahe ko chhu
Hum ye ye ye ye
ye ye ye ye ye ye