Biteka Ti Pal By Nabin K Bhattrai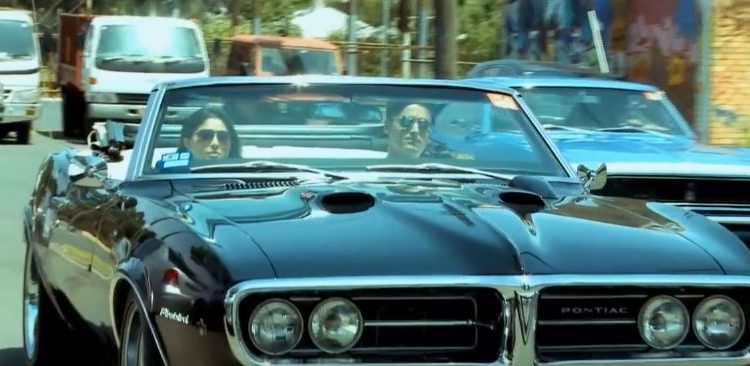 Biteka Ti Pal is a Melodious Nepali pop Romantic song by Nabin K Bhattrai from album  "Kathmandu". The music video features are Bishal Rizal, Ishwor Phuyal and Karishma Shrestha. Biteka Ti Pal is a Nepali song by Nabin K Bhattrai which is directed by Suresh Maharjan. This music video was edited by MOKSHYA.
The audio for this music video was done by New Age Music, Samaya Music and Asian Music. The lyrics of this song was written by Nabin K Bhattarai and Nabina Bhattarai. The music video is features hot model Karishma Shrestha. She is known as one of the hot and sexy model as well as singer of the music video industry. Biteka Ti Pal is a romantic song in which Bishal loves Karishma but Karishma feel free to visit with Ishwor so Bishal feel sadness. But at last Bishal and Karishma bonded each other, so there is happy ending. The voice in this song was given by Nabin K Bhattrai who has thousands of fans. When you once listen this song, I am sure you will keep repeating it.
The music video is released officially online by Solangture Solangture via Youtube. Hope that you will enjoy this Melodious pop Romantic Song.
Here is the lyrics for the song Biteka Ti Pal:
Biteka ti palharu
Samjhi basda malae
Yad auchha jhaljhali
Birsina ma sakdina
Bhulna pani sakdina
Tmra ti yadlae
Biteka ti palharu
Samjhi basda malae
Yad auchha jhaljhali
Birsina ma sakdina
Bhulna pani sakdina
Tmra ti yadlae

Lamo yo din chiso batas
Samjhi baschhu ti kateka rat
Timlae samjhi ti suneka git
Ajhai gunjinchhan
Ti awajka sath

Biteka ti palharu
Samjhi basda malae
Yad auchha jhaljhali
Birsina ma sakdina
Bhulna pani sakdina
Tmra ti yadlae

K tmi pani samjhinchhau
Ma jastai klpinchhau
Ekantama ghari ghari
Lamo chha yo jiban
Hunchha hudaina navana
Parkhhinechhu tmilae
K tmi pani samjhinchhau
Ma jastai klpinchhau
Ekantama ghari ghari
Lamo chha yo jiban
Hunchha hudaina navana
Parkhhinechhu tmilae

Lamo yo dina chiso batasa
Samjhi baschhu ti kateka rat
Tmilae samjhi ti suneka git
Ajhai gunjhinchhan
Ti awajaka sath

Biteka ti palharu
Samjhi basda malae
Yad auchha jhaljhali
Birsina ma sakdina
Bhulna pani sakdina
Tmra ti yadlae