Bujhideuna by Arluv Gurung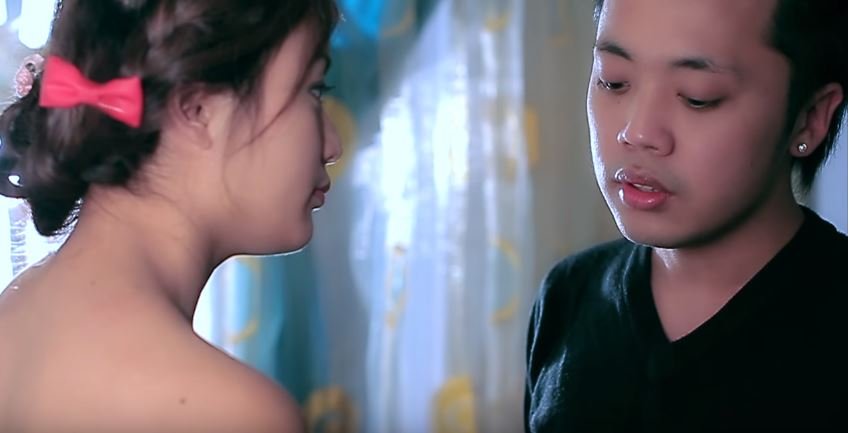 Bujhideuna is a new Nepali pop song by Arluv Gurung. The music video features Mac. Bujhideuna is a Nepali song which is directed, edited and cinematographed by Sanzip Rai. This music video was about love and explanation of beauty of the girl with the help of lyrics and beats of music.
The lyrics as well as music for this song was composed by Arluv Gurung. The music video features beautiful and versatile models and the models performed in very attractive way. This music tries to represent the important of love, relation of lovers and other promise of love. This is modern pop song with Rap within it and contains very romantic music and act of actors. If you once watched this music video then believe me, you will feel more love towards your love.
The music video is released officially online by arluvgurungofficial via Youtube. Hope that you will enjoy this melodious pop song Bujhideuna.
Here is the lyrics for the song Bujhideuna:
Tmi nai mero auttai sadhana ho
Tmilae sadhai garchhu ma maya
Tmi nai mero jiune shara ho
Tmilae ajhai garchhu ma maya
Suni bujhi deu na vawanaharulae
Birsi deu na to pida harulae
Suni bujhi deu na vawanaharulae
Birsi deu na to pida harulae
eklo chhu ma aja
Adhuro lagchha rata
Tmi chhau manama tara
Chhainau mero satha
Kasari vanu tmilae
kati chahanchhu ma vani
Maya garnechhu tmilae
Yo jivan vari
Juni vari kewal
Tmima haraunechhu

Keep in it true
Baby and I love You
Myalu tmilae bai samjhi rahanchhu
Tmra nasalu lajalu muskanama harauchhu
Chahanchhu chhahanchhu tmilae
Ae deu mero angaloma pida vulae
Tmi mero ma tmro
Sara vawana bujhideu na
tmi mero jivan hau
Tmi bina bachhna sakdina
Duni sakeko chhu yo
Premko gahiraema
Aati sakeko chhu
Yo premko bichhodma
Tmi nai theu mero eklo yo jivanma
Aae deu tmi samhal mero jiban
mi nai mero auttai sadhana ho
Tmilae sadhai garchhu ma maya
Tmi nai mero jiune shara ho
Tmilae ajhai garchhu ma maya
Suni bujhi deu na vawanaharulae
Birsi deu na to pida harulae
Suni bujhi deu na vawanaharulae
Birsi deu na to pida harulae

Mera manka bhawana pokhdaichu timilai nai priyeshi,
Maafideu ani bhulideu mero galti haru kinaki
Chokho maya yehi ho kaile haso kaile aanshu
Milan ani bichod niyam ho yo jindagi ko,
Niyam ho yo jiwana ko, maya kina tada gayo ?
Maya timi mero kina malai eklai chadi diyo ?
Badhina chahanchu kewal timro nyano angaloma,
Timi nai huneychau mero yo manama.

Hawale pani pirali rahecha jiwan lai,
Aanshu ani mero tukiyeko yo mutu lai,
Chaheko pauna dherai garho cha,
Gumauna chahana ma timilai tesaile maya

Aaideu timi mutuma farkera,
Kuri rahanchu ma bato herera,
Chin chin mai aauncha purana yaad haru
Timi sanga bitaeka tee mitha pal haru, So

Bujhideuna (bhawana haru lai),
Birsideuna (tyo pida haru lai)
Bujhideuna (bhawana haru lai),
Birsideuna (tyo pida haru lai)