Byakaran (Audio) By Lochan Rijal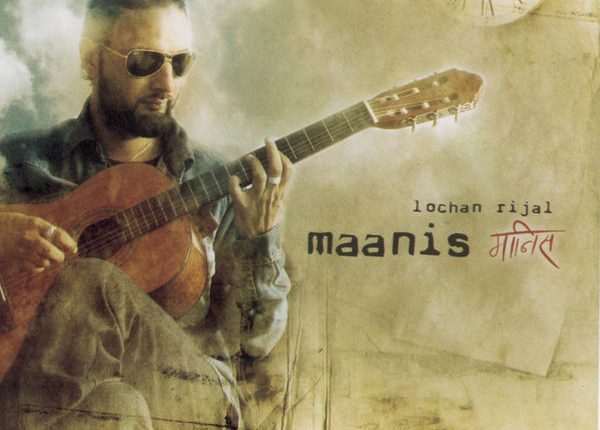 Byakaran is a new Nepali pop song by Lochan Rijal. This song is taken from the one of the famous album of the Lochan "Maanis". The song was arranged by Hari Maharjan. This song express the view and feeling of the alone human.
The song is very heart touching. Here Lochan is presenting the mental state of the man who is inside the closed room and wants to clear the human feelings with the help of lyrics and music. Lochan Rijal is an ethnomusicologist, a multi-instrumentalist singer-songwriter. He has won several national awards for his albums and an international award for his performance. His music blends various musical genres to poetic form that create multi-layered allusions and symbolic parallels drawn from everyday life. He composes his music on Sarangi, Arbaja and guitar. When you once listen this song, I am sure you will keep tuning it.
The music video is released officially online by charliesabin via Youtube. Hope that you will enjoy this melodious pop song Byakaran.
Here is the lyrics for the song Byakaran :
Mero khothama ekklai
Dhoka thunera basna man lagchha
Asthir manasikata
Asantulit sarir
Liyera mast vae
Harauna man lagchha

Bahira niskeo
Charkose jhadi jhai manchheko vid
Ekantako aha
Kunai maulikata rahena

Satyata sitalata
Maunata, Anukaranatmak sabda
Jasto sasto lagna thaleo
Bislesanako khojima
Kriya kina grathe ra ma
Nama ra sarbanam
Chhutyaunale vedavaba badheo

Bhavana ta chatyangma pani
Hunchha hola sayed
Maulikataka lagi
Biruwale gamala
Futauchha sayed

Bahira niskeo
Charkose jhadi jhai manchheko vid
Ekantako aha
Kunai maulikata rahena
Bhavana ta chatyangma pani
Hunchha hola sayed
Maulikataka lagi
Biruwale gamala
Futauchha sayed

Bahira niskeo
Charkose jhadi jhai manchheko vid
Ekantako aha
Kunai maulikata rahena
Bhavana ta chatyangma pani
Hunchha hola sayed
Maulikataka lagi
Biruwale gamala
Futauchha sayed