Chhainau Timi by Yogesh Kaji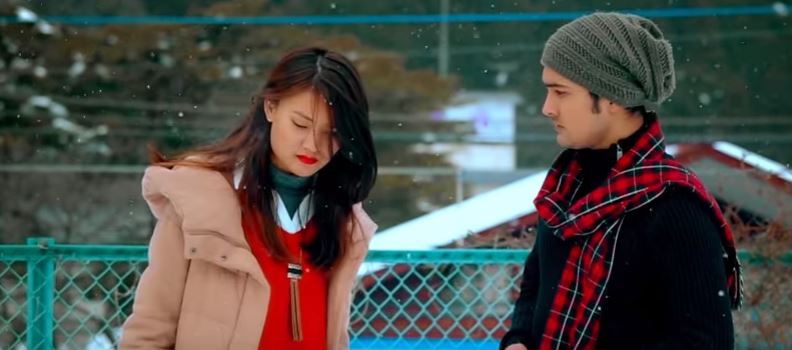 Chhainau Timi is a new aadhunik song by Yogesh Kaji. The music video features Raj Pokhrel and Ramila Tamang. Chhainau Timi is a Nepali song which is directed by Roshan Karki. Chhainau Timi music video was edited by Netra Gurung and was cinematographed by Roshan Karki.
The music for this song was composed by Rajiv Shah and lyrics was written by Anu Shah. The music video featuring versatile model Ramila Tamang. Ramila Tamang has established herself as a successful model in Nepali music video. This song deliver the message that Some people come into your life for a lifetime and some of them came to take part of it as a scene. Here we can see the unsuccessful love between two talented model Nirajan Pradhan and Pramila Shree Khanal. When you once listen this song, I am sure you will keep repeating it.
The music video is released officially online by Music Nepal via Youtube. Hope that you will enjoy this melodious aadhunik song Chhainau Timi.
Here is the lyrics for Chhainau Timi:
Chhainau Timi mero basma
J mann lagcha gare huncha
Khusi huna sakchau bhane
Sindur aru ko bhare huncha
Sindur aru ko bhare huncha…..

Jun tara tipana geet aru
Kai lagi gaye huncha

Jun tara tipana geet aru
Kai lagi gaye huncha
Behuli bani doli chadi
Aru kai aagan gaye huncha
Aru kai aagan gaye huncha
Chhainau Timi mero basma
J mann lagcha gare huncha
Khusi huna sakchau bhane
Sindur aru ko bhare huncha
Sindur aru ko bhare huncha……

Bhandan mukta gari diye
Jaha mancha udhe huncha

Hoo Bhandan mukta gari diye
Jaha mancha udhe huncha
Timro mero sambanda lai
Chiyan bhanae pura huncha
Chiyan bhanae pura huncha
J mann lagcha gare huncha
Khusi huna sakchau bhane
Sindur aru ko bhare huncha
Sindur aru ko bhare huncha……