Dar Namannu By Nabin K. Bhattarai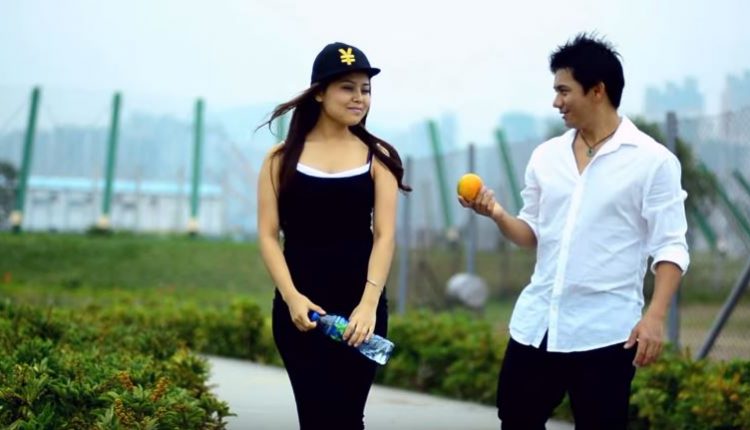 Dar Namannu is a Romantic Nepali pop song by Nabin K. Bhattrai. This song is taken from album "Kathmandu". The music video features gorgeous and handsome models Rosy and Shree. Dar Namannu is a Nepali song by Nabin K. Bhattrai which is directed by Ishan Gurung. The music video was edited and cinematography was done by Ishan Gurung himself.
The music of this song is composed by Rajan Raj Shiwakoti and lyrics was given by Rajan Rai. Nabin K Bhattarai is a Nepali singer, songwriter and composer. He is considered to be the first real pop-star and unarguably one of the greatest pop singers of the country with large number of fan following. This music video features beautiful model Rosy who looks very attractive in the video. Rosy and Shree have given their best performance in this music video and make it awesome. This music video is full of romantic love story between them. You can see the music video from below:
The music video is released officially online by Ishan gurung via Youtube. Hope that you will enjoy this Melodious Romantic pop Song Dar Namannu.
Here is the lyrics for the song Dar Namannu:
Dar namannu……
Auta sano aadhi chaleko na ho
Auta sano aadhi chaleko na ho
Pir namannu……
Auta sano mutu jaleko na ho
Auta sano mutu jaleko na ho

Sikharama teke pachhi
Fedima jharnai parchha…
Sikharama teke pachhi
Fedima jharnai parchha…
Samayako khel astai
Samjhauta garnai parchha….
Dar namannu……
Auta sano aadhi chaleko na ho
Auta sano aadhi chaleko na ho

Mirmire ghamako jhalko
Sajhama dubnai parchha
Mirmire ghamako jhalko
Sajhama dubnai parchha
Ujyalo dina thiyo
Aafai salkinu parchha
Dar namannu…..
Auta sano aadhi chaleko na ho
Auta sano aadhi chaleko na ho
Pira namannu……
Auta sano mutu jaleko na ho
Auta sano mutu jaleko na ho