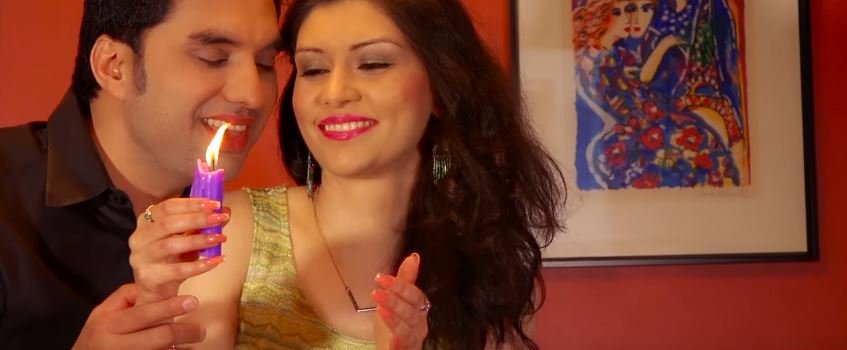 Dil Pyasi is a New Aadhunik Nepali Melodious Romantic pop song by Arjun Sunam. The music video features by Eshan & Roshi. Dil Pyasi is a Nepali song by Arjun Sunam which is directed by Prasanna. Dil Pyasi music video was edited by Tekendra Shah.
The music of this song was composed by Aashish Aviral and lyrics of this song was written by Anand Adhikari. The music video is featuring by versatile hot model Roshi. In this music video, the Heart of Eshan become the pyasi pyasi in the love and care of Roshi. When you once listen this song, I am sure you will keep repeating it. Dil Pyasi is a romantic song between Eshan & Roshi.
The music video is released officially online by Music Nepal via Youtube. Hope that you will enjoy this Melodious pop Song Dil Pyasi.

Here is the lyrics for the song:
Soche ko ni timi
Rojeko ni timi
Khojeko ni timi
Khojeko ni timi hau
Soche ko ni timi
Rojeko ni timi
Khojeko ni timi
Khojeko ni timi hau

Dil pyasi pyasi vo
Man raji raji vo
Dil pyasi pyasi vo
Man raji raji vo
Timro rup dekhera
Aajiban basi vo
Timrai maya ma
Timrai maya ma
Timrai maya ma
Timrai maya ma…

Aakha le pasa
Mage adharle
Satha mage
Timi sirani
Mutu le sasha
Mage jiban le
Aasa mage
Timi bihani
Bachi rahana pau
Aljhi rahana pau
Timrai maya ma
Timrai maya ma
Timrai maya ma
Timrai…

Maya ko ratha hakne
Sukha ra dukha Napana
Timi sarathi
Timinai sansar hau
Timinai puja hau
Timi aarati
Bachi rahana pau
Aljhi rahana pau
Timrai maya ma
Timrai maya ma
Timrai maya ma
Timrai

Timrai maya ma
Timrai maya ma
Timrai maya ma
Timrai
Dil pyasipyasi vo
Man rajhi rajhi vo……