Dui Thunga Pop Song By Sabin Rai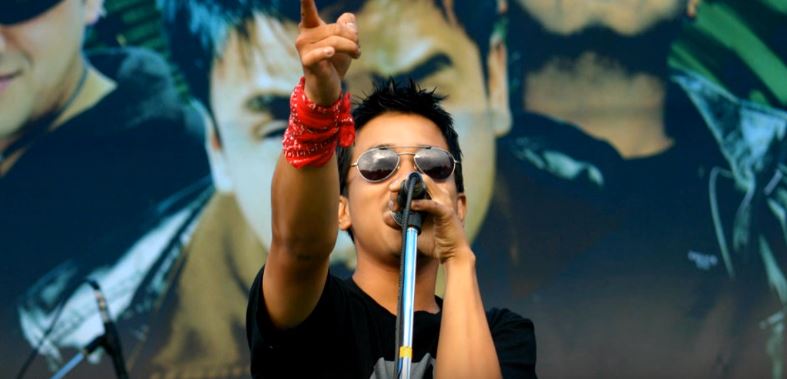 Dui Thunga is a New Nepali romantic pop song from Album "Ranga Manch Ko Rang". Dui Thunga is a Nepali song by Sabin Rai. This song is just a about the love and affection.
The voice in this song is one of the famous and well known singer Sabin Rai. He is a Nepali Singer and lyricist who is often called as the Bryan Adams of Nepal, because of the voice match. His first successful single was "Komal Tyo Timro" from the album Sataha 2. Although his song "Eakai Aakash Muni" was released before Saatha 2. He has performed concerts in Australia, Hongkong, United Kingdom, United States and India. Mr. Rai known for his stage performances and the interest he brings in his old songs by singing in different style. This song is also melodious and heart touching. I assure that once you listen to this song you will keep mouthing it.
The music video is released officially online by channelnicky via Youtube. Hope that you will enjoy this Melodious pop Song Dui Thunga.
Here is the lyrics for the song Dui Thunga:
Yo yo yo yo yo yo yo yo yo yo yo yo
Na na na na na na ……..
Due thunga sayapatri
Siuri deu ki ma
Tmro due chulthoma
Nakhasne gari
Ek chtki sindurle
Dharso tani deu ki
Tmro khali siudoma ametne gari
Ma tmro thulo prasansk hu
Tmro khulaf janeharuko lagi badhak hu
Tmi chhau mam chhu aha
Tmi chhainau ma chhaia
Tmi chhau mam chhu aha
Tmi chhainau ma chhaia

Ankhako dhoka hoia
Jhuto ma jandina
Jasto thiyo manma
Mero Testai vane
Daibako yo lila
Kasari umkanu
Ankha ra manle
Eksatha manjuri diye
Ma tmro dherai avari chhu
Kamsekam sadhai
Nahos ekkai chhin sahi
Tmi chhau ma chhu aha
Tmi chhainau ma chhaina

Aru ma k vanu tmro barema
Jati vanyo teti kam
Lakhauma tmri ek
Chhaina arko chig
Jiteu tmile mero man
Hunchha vani diye malae tmile
Sansarko sabaivada khusi hunthe
Ma aha ma………….