Dukhcha Chati Raat Bhari by Manila Sotang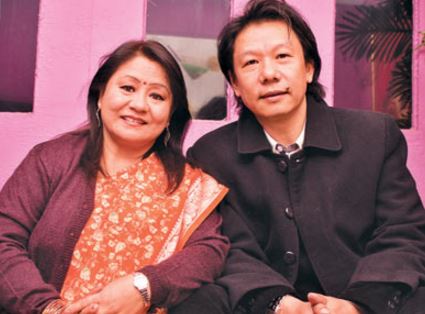 Dukhcha chati raat bhari is a melodious pop song by Manila Sotang from her album Marma. The lyrics for this song is written by Dawa Pakhrin and the music is composed by Uday Sotang.
This music video is released officially online by Music Nepal via Youtube. Enjoy this beautiful song by Manila Sotang.
The lyrics for this song is:
Dukhchha chhaati raat bhari
Mutu futla jastai gari
Dukhchha chhaati raat bhari
Mutu futla jastai gari

Jharchha aasu ghari ghari ho
Kahile narokela jastai gari
Dukhchha chhaati raat bhari…

Kehi din ra raat pani
Barsau jhai laamo laagchha
Kehi din ra raat pani
Barsau jhai laamo laagchha

Eklai hidna parda jeevan
Maajhi binako dungaa laagchha
Dukhchha chhaati raat bhari…

Jaha gaye ni je gare ni
Pidaa ta sangai hunchha
Jaha gaye ni je gare ni
Pidaa ta sangai hunchha
Kati birsu bhanchhu tara
Mutu bhitra oo basekai hunchha

Dukhchha chhaati raat bhari
Mutu futla jastai gari
Dukhchha chhaati raat bhari
Mutu futla jastai gari

Jharchha aasu ghari ghari ho
Kahile narokela jastai gari
Dukhchha chhaati raat bhari…