Ekai Aakash Muni By Sabin Rai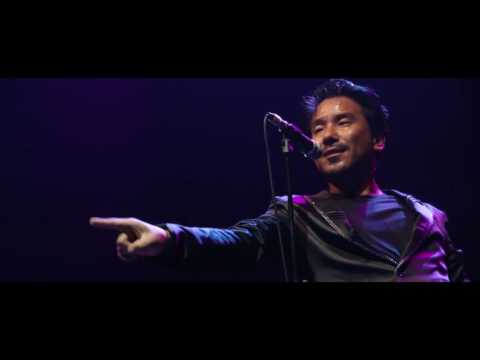 Ekai Aakash Muni is a New Nepali pop song that describe about our country Nepal from different prospective. This song is sang by one of the popular singer Sabin Rai. Ekai Aakash Muni is a Nepali song by Sabin Rai. This song is just a about the love and affection.
The song is about the unity and the different culture of the Nepal and this song also motivates us that we all are equal. We all are under the same sky so we have to live with being co-operative with each other. Vocal in this song is given by Singer Sabin Rai. He is a Nepali Singer and lyricist who is often called as the Bryan Adams of Nepal, because of the voice match. His first successful single was "Komal Tyo Timro" from the album Sataha 2. Although his song "Eakai Aakash Muni" was released before Saatha 2. He has performed concerts in Australia, Hongkong, United Kingdom, United States and India. Mr. Rai known for his stage performances and the interest he brings in his old songs by singing in different style. This song is also melodious and heart touching. I assure that once you listen to this song you will keep mouthing it.
The music video is released officially online by Rai88 via Youtube. Hope that you will enjoy this Melodious pop Song Ekai Aakash Muni.
Here is the lyrics for the song Ekai Aakash Muni:
Autai ankas muni janmiyeka hau hami
Ek arkama irshya garne kina
Autai ragat hunchha hamro sabaiko
Feri vedvab garne kina
Marnu chha ekdin janmera
Janmanuko artha bujhau hami
Maya gara afulae
Testai gara arulae
Tmi sar samjha sabailai
Tmrojasto mutu huchha sabaiko
Tmi roye jastai ansu jharchha
Huna sakchha tmi parai hau
Tara pani tmi manchhe hau….

Afu bachau ra arulae
Bachhna deu
Hatama hat samae aghi badhau
Autai pariwar samjhi hami basau
Ek arkama futi
Kamjor nahou
Manchhe banau ……….

Runchha tmilae samjhi
Parkhera aama
Farkera auchhan vani
Jagir gako chhora
Afu bachhau arulae
Bachhana deu
Hatma hat samae aghi badhau
Autai pariwar samjhi hami basau
Ek arkama futi kamjor nahou
Manchhe banau…….