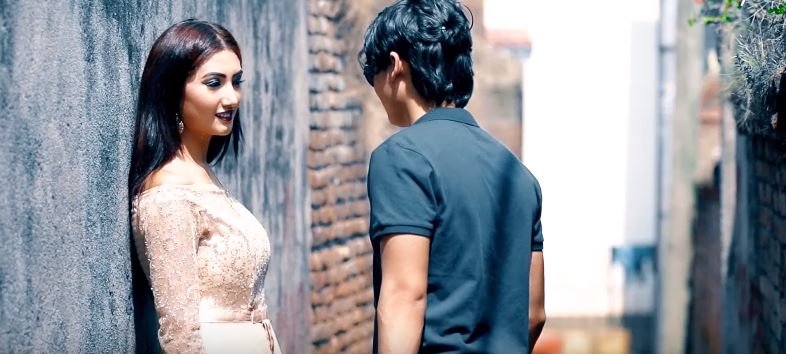 Galli Galli is a new Nepali pop song from album "PAHILO PREM 2 ". The music video features Raaz Acharya, Sijan Subedi, Bhumika Shrestha and Rohit Budhathoki. Galli Galli is a Nepali song by John Rai which is directed by Zenith (Dinesh) Sharma. This music video was edited by Santosh Dhakal and was cinematographed by Raj Bantawa.
The music for this song was composed by John Rai and lyrics was written by Raj Bantawa. The music video features beautiful and versatile model Bhumika Shrestha. She is one of the established model of Nepali music video industry. This music tries to represent the important of love, relation of lovers and other promise of love.In this music video, Raaz Acharya was moving every street in search of his love. The music video was post production by Asia Fun House. If you once watched this music video then believe me, you will feel more love towards your love.
The music video is released officially online by SongsNepal via Youtube. Hope that you will enjoy this melodious pop song Galli Galli.
Here is the lyrics for Galli Galli:
Parae ko angalo ma
Timi ramauda aashu jharcha
Nayan bata timi tadha huda
Timi tadha huda

Parae ko angalo ma
Timi ramauda aashu jharcha
Nayan bata timi tadha huda
Timi tadha huda
Khojhi raye har galli galli ma
Her galli galli
Ma timilai timilai
Timilai timilai timilai…..

Kasto maya layechu maela
Bhulna sakina timilai maela
Ramna sakina timi bina
Khojhi raye har galli galli ma
Her galli galli
Ma timilai timilai
Timilai timilai timilai…………