Gayau Timi Gayau by Raju Purbeli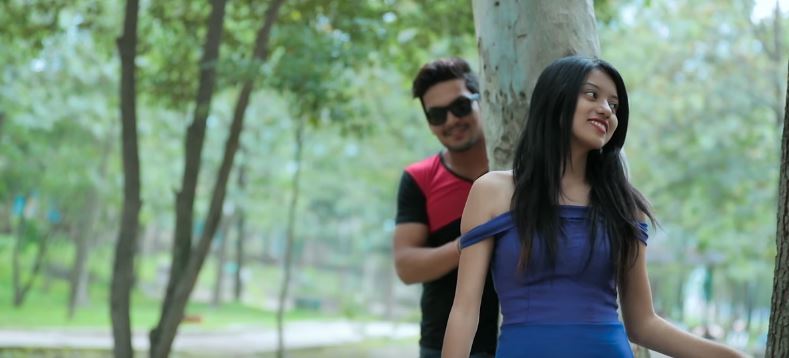 Gayau Timi Gayau is a new Nepali melodious modern song by Raju Purbeli. The music video features Arjun and Ranju. Gayau Timi Gayau is directed by Madan Khadka. The music video was edited by Bikash Gyawali.
The lyrics as well as music for the song was composed by Raju Purbeli and music video was arranged by Indra GC. The music video features beautiful, hot and talented model of Nepali music industry, Ranju. She has done numerous aadhunik music video, modeling assignments and appears in shows and different programs. This music video was directed by one of the popular director Madan Khadka. This song want to show that Some people come into your life for a lifetime and some of them came to take part of it as a scene. The person who come in our life as a scene make you more hurts and lead to die every second in our life. When you once listen this song, I am sure you will keep tuning it.
This music video is released officially online by Tea Time Music via Youtube. Hope that you will enjoy this modern song.
Here is the lyrics for Gayau Timi Gayau:
Gayau Gayau Timi Gayau
Duniyako shamu eklo parera
Duniyako shamu eklo parera

Daiba le pani kati dincha
Pir mathai pida
Daiba le pani kati dincha
Pir mathai pida
TImile pani hani gayau
Yo mutu ma tira
Gayau Gayau Timi Gayau
Duniyako shamu eklo parera
Duniyako shamu eklo parera…..

Sumpiyako theya timilai
Tana ani mann na

Sumpiyako theya timilai
Tana ani mann na
Thulo rayecha timilai
Mann bhanda dhana
Gayau Gayau Timi Gayau
Duniyako shamu eklo parera
Duniyako shamu eklo parera…..

Jiban mero adhiyaro bho
Juna bina ko raata

Jiban mero adhiyaro bho
Juna bina ko raata
Eklo eklo bhaye ma ta
Chutyo aja satha
Gayau Gayau Timi Gayau
Duniyako shamu eklo parera
Duniyako shamu eklo parera………………