Guras Ko Fed Muni By Sabin Rai and The Elektrix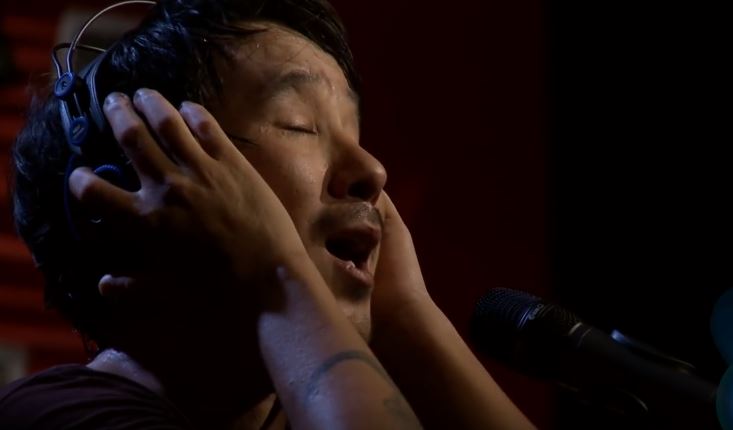 Guras Ko Fed Muni is a New Nepali Romantic pop song. This song is the revised and mixed song of the original song i Kripa Unplug. Singer in both song is Sabin Rai  which is directed by Aman Pratap Adhikary . And edited by Basu Dev Shrestha.
This is the song is about the love. Mr. Sabin Rai explains the feelings and views towards the love and loved ones from the lyrics and in which the music gives the deep feelings. The original song is melodious but this is more melodious with modern musical instrument. Sabin Rai is one of the best singer and writer. His most of the songs are more popular in the musical industry. When you once listen this song, I am sure you will keep repeating it.
The music video is released officially online by Kripa Drishya Digital via Youtube. Hope that you will enjoy this melodious pop Song Guras Ko Fed Muni.
Here is the lyrics for the song Guras Ko Fed Muni:
Nana na……
Aaaaaa ahaii………
Gurans ko phed muniiiiii
Saamjhana ko chhaya
Jahan gayani kina lagchhaaaaa
Malai timro maya……
Gurans ko phed muni samjhana ko chhaya
Jahan gayani kina lagchha
Malai timro maya
Gurans ko phed muni samjhana ko chhaya
Jahan gayani kina lagchha
Malai timro maya
……… ……………….. ………………

Ekbaar ko matra ho yo hamro juni
Maya dina kina hunchhau nisthuri timi
Ekbaar ko matra ho yo hamro juni
Maya dina kina hunchhau nisthuri timi
Aajai gayi buddha subba
Lekhun naam baansaima
Kati baschhay vana timi aaune aasaima
Gurans ko phed muni samjhana ko chhaya
Jahan gayani kina lagchha

Lok katha ko rajkumar mai timro lagi
Timro saath paayen bhane
Udchhu baadal maathi
Lok katha ko rajkumar mai timro lagi
Timro saath paayen bhane
Udchhu baadal maathi
Bhariyechha timrai mayale
Mero yo chhaati
Bhariyechha timrai mayale
Mero yo chhaati
Jasari ni paayi haalchhu
Pancha kanya bhaki
Gurans ko phed muni
Samjhana ko chhaya
Jahan gayani kina lagchha
Malai timro maya
Gurans ko phed muni
Samjhana ko chhaya
Jahan gayani kina lagchha
Malai timro maya
Jahan gayani kina lagchha
Malai timro maya
Jahan gayani kina lagchha
Malai timro maya
Jahan gayani kina lagchha
Malai timro maya
Jahan gayani kina lagchha
Malai timro maya
…………. …………….. ……………