Hey maya dui kinaar bhayera From Nepali Movie I Am Sorry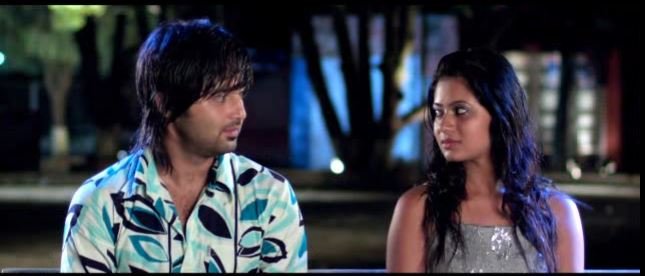 Hey maya is a Superhit Nepali song from the Nepali love story Movie "I Am Sorry". The music video features actor and actress are Aryan Sigdel and Keki Adkhikari. This music video is from Nepali Movie "I am sorry" which is written by Pradip Bhardwaj and produced by Hari Mahat. This music video is edited by Surendra Poudel which was directed by Dinesh Raut.
The music video is released officially online by I Am Sorry -Movie's official channel via Youtube. Hope that you will enjoy this Song Hey maya.

Here is the lyrics for the song:
Hey maya dui kinaar bhayera ke bho
Aakhir chhal le dubailai chhoi bagchha
Dubailai chhoi bagchha
Hey maya dui kinaar bhayera ke bho…

Pal tee pal timi
Sangai bitaayekaa pal
Sapana tee sapanaa timi
Sangai sajaayeka sapana
Dui kinaar bhayera ke bho
Aakhir chhal le dubailai chhoi bagchha
Dubailai chhoi bagchha
Hey maya dui kinaar bhayera ke bho

Ho.. man dukhyo ki
Ho.. dil tutyo ki…

Khusi tee khusi timi
Sangai rahadaako khusi
Chaahaa tee chaahaa
Sangai jiune sagai marne chaahaa…

Hey maya dui kinaar bhayera ke bho
Aakhir chhal le dubailai chhoi bagchha
Dubailai chhoi bagchha
Hey maya dui kinaar bhayera ke bho
Aakhir chhal le dubailai chhoi bagchha
Dubailai chhoi bagchha
Hey maya dui kinaar bhayera ke bho…