Jaba Samma By Sanjeev Singh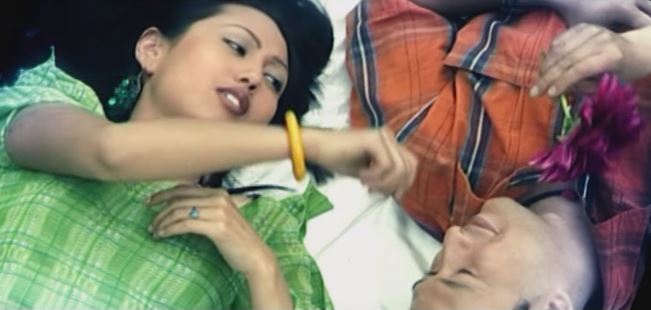 Jaba Samma is a sentimental song by Sanjeev Singh from the album "Soul". Jaba Samma Nepali pop song which shows how painful it is, if anyone you love will don't understand you and leave you all alone. Here perfect choice of lyrics and the music make this music video awesome.
The music for this song was composed by Sanjeev Singh and lyrics was also written by Sanjeev Singh himself. This music video tries to deliver message that don't lie to people that trust you, and don't trust people that lie to you. Sanjeev Singh is a one of the established and much-loved singers in Nepali music industry. His many recorded song are popular. This music video is presented by Music Dot Com Pvt.Ltd. When you once listen this song, I am sure you will keep repeating it.
The music video is released officially online by Music Nepal via Youtube. Hope that you will enjoy this melodious sentimental song Jaba Samma.
Here is the lyrics for the song:
Jaba samma jeevan rahancha
Timro lagi maya rahancha
Meri priye, timi kaha kahan
Timi feri aauna
Timi feri aauna
Jaba samma jeevan rahancha

Sangai jiune sangai marne
Jivan ko mod thiyo
Jujhnai nasaki tehi soch
Hamro bhul bhayo
Meri priye timi kaha kahan
Timi feri aauna
Timi feri aauna
Jaba samma jivan rahancha

Eklai ma jiune chhu kinara
Maya ko bagar ko
Gaundai ma hidne chhu
Geet yo preeti aamar ko
Meri priye timi kaha kahan
Timi feri aauna
Timi feri aauna
Jaba samma jeevan rahancha

Timro lagi maya rahancha
Meri priye timi kaha kahan
Timi feri aauna
Timi feri aauna
Jaba samma jeevan rahancha