Jaba Timi Ayou By Sabin Rai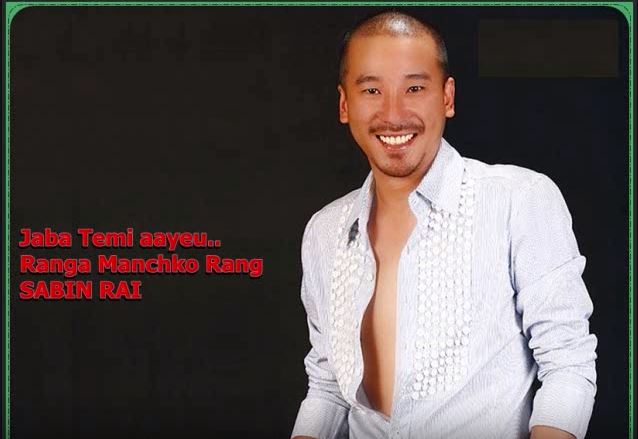 Jaba Timi Ayou is a New Nepali romantic pop song from Album "Ranga Manch Ko Rang". Jaba Timi Ayou is a Nepali song by Sabin Rai. This song is just a about the love and affection.
The voice in this song is one of the famous and well known singer Sabin Rai. He is a Nepali Singer and lyricist who is often called as the Bryan Adams of Nepal, because of the voice match. His first successful single was "Komal Tyo Timro" from the album Sataha 2. Although his song "Eakai Aakash Muni" was released before Saatha 2. He has performed concerts in Australia, Hongkong, United Kingdom, United States and India. Mr. Rai known for his stage performances and the interest he brings in his old songs by singing in different style. This song is also melodious and heart touching. I assure that once you listen to this song you will keep mouthing it.
The music video is released officially online by channelnicky via Youtube. Hope that you will enjoy this Melodious pop Song Jaba Timi Ayou.
Here is the lyrics for the song Jaba Timi Ayou:
Jaba timi aayou
Mero jindagimaa
Mero haat samaai
Kahi door jaana

Beglai bho mero
Yo duniya hijo bhanda
Achanak badliyo
Maanau tyo mero hoina
Jaba timi aayou
Mero bipanimaa
Maile bhuli diye
Yo saara jamaanaa
Jaba timi aayou

Din duiguna raat chuguna
Timi prati maayaa badhdaichha
Praaya samjhanchhu timilai
Kasari basyo kuni maya khoi
Maya ko yesto modmaa
Hami aaipugyou
Bhabisyako mitho
Kalpana bhulisakyou
Jaba timi aayou
Basna yo manmaa
Maile sumpidiye
Sabai timrai naammaa
Jaba timi aayou

Beglai bho mero
Yo duniya hijo bhanda
Achanak badliyo
Maanau tyo mero hoina
Jaba timi aayou
Mero jindagimaa
Mero haat samaai
Kahi door jaana
Jaba timi aayou
Jaba timi aayou
Jaba timi aayou