Jaba Timi By Sanjeev Singh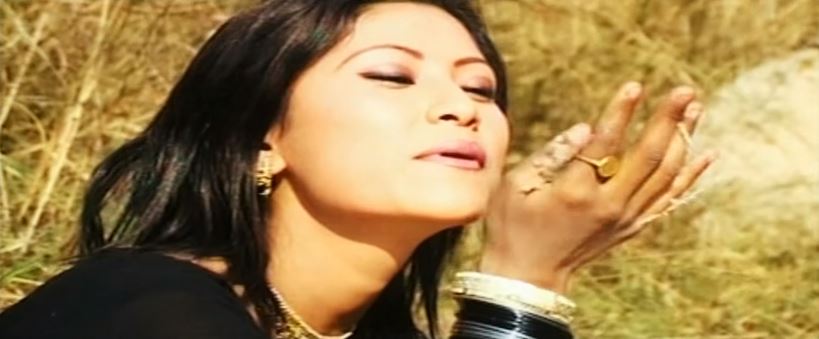 Jaba Timi is a new pop song by Sanjeev Singh. This song, Jaba Timi was from album "Surprise". This music video is directed by Suraj Shrestha and edited by White Plus Production. Jaba Timi features Sneha Sharma, Gauri and Rajkumar. The cinematographer of this song is Birendra.
The lyrics for the song was written by Nripatendra Dhoj Rana and music was also composed by Nripatendra Dhoj Rana himself. The music video includes sentimental emotions and represents the unsuccessful love story. The vocal in this song made this song awesome which is given by singer Sanjeev Singh. He is one of the well known singer in the music industry. He rose to fame from his hit song 'Chulesima'. He went to UK, leaving Nepal, for his personal reasons, however, his passion for music could not let him stay too long. He came back to cater his new creation among his fans who had been desperately waiting to hear him sing again. This song was presented by Green Touch Media. When you once listen this song, I am sure you will keep tuning it.
The music video released officially online by Green Touch Media via Youtube. Hope that you will enjoy this melodious pop song.
Here is the lyrics for the song Jaba Timi:
Jaba tmi ekklae theu
Malae nai samjhan theu
Jaba tmi ekklae theu
Malae nai samjhan theu
Aba sathi paye pachhi
Kaha malae samjhantheu
Jaba tmi ekklae theu
Malae nai samjhan theu

Ma ta tmro ankhako
Kasingar vaehale
Tmro ansu puchhidine
Arko rumal paehaleu
Ma ta tmro ankhako
Kasingar vaehale
Tmro ansu puchhidine
Arko rumal paehaleu
Jaba tmi ekklae theu
Malae nai samjhan theu

Hijo samma laddna khojda
Mero hata nai samautheu
Ankha bata ansu jharda
Malae nai samjhantheu
Hijo samma laddna khojda
Mero hata nai samautheu
Ankha bata ansu jharda
Malae nai samjhantheu
Jaba tmi ekklae theu
Malae nai samjhan theu
Aba sathi paye pachhi
Kaha malae samjhantheu
Jaba tmi ekklae theu
Malae nai samjhan theu
Jaba tmi ekklae theu
Malae nai samjhan theu