Jaba Timi Thiyeu by Himal Sagar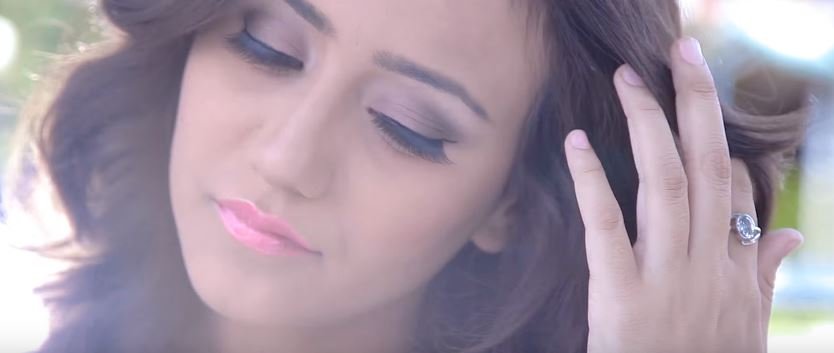 Jaba Timi Thiyeu is a Nepali pop song from album "SUPRIYA". The music video features Prince Panthee and Swastima Khadka. Jaba Timi Thiyeu is a Nepali song by Himal Sagar which is directed by Nitin Chand. The music video was cinematographed by Rupesh Thapa and was edited by Ddus Gajure.
The music of this song was composed by Himal Sagar and lyrics was written by Puspa Bhandari. The music video featuring versatile actress Swastima Khadka. Swastima Khadka is a Nepali actress and a model. She is also famous as Rastiya Bhauju in between the Nepali Audience. The music video deliver the message that Don't feel bad if people remember you only when they need you. Feel privileged that you are like candle that comes to their mind when there. Furthermore, Himal Sagar has added their sweet voice to make the song more melodious like adding good smell in gold. When you once listen this song, I am sure you will keep repeating it.
The music video is released officially online by SongsNepal via Youtube. Hope that you will enjoy this melodious pop Jaba Timi Thiyeu.
Here is the lyrics for Jaba Timi Thiyeu:
Jabha timi thiyau
Shaba thoka thiyo
Aja timi chhinau
Kunai pal ranghin chhhina
Jabha timi thiyau
Shaba thoka thiyo
Aja timi chhinau
Kunai pal ranghin chhina
Kebhal yadhama timro hardin
Testo khunai echha chaina
Timro yad na aune
Timro yad na aune ……

Jhogi ko jasto halbho
Maya maya bhandhi hide
Afu pagle ujyalo dhiya
Ta aja afhi nibe
Jhari pari rachha
Chisho hawa alichha
Aja timi chhinau
Kuni pal raginchhina…

Bharalidhi hidhuparya
Jabatimlenai shata chhodu
Tirolagi sabai thoke chhade
Tara timlene nata todau
Gamdhubdhi gachha
Ashu jhare rachha
Ajha timi chhinau
Jabha timi thiyau
Shaba thoka thiyo
Aja timi chhinau
Kunai pal ranghin chhina
Kebhal yadhama timro hardin
Testo khunai echha chaina
Timro yad na aune
Timro yad na aune ………………