Jaslai Dherai Maya by Melwan Tamang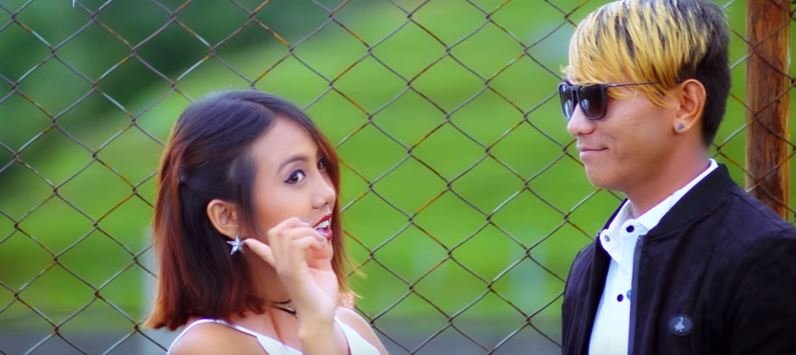 Jaslai Dherai Maya is a new Nepali melodious modern song by Melwan Tamang. The music video features Prakash, Aruna and Mars. Jaslai Dherai Maya is a Nepali song which was directed by Janak Singh. The music video was Cinematographed by Mukesh Humagain and was edited by Pradip Dahal.
The lyrics as well as music for this song was composed by Prakash Ghising. The music video features versatile Aruna. She is one of the hot and sexy actress who has established herself as a successful actress in the cine as well as music video world. Jaslai Dherai Maya is a sentimental song which want to deliver the message that everybody knows how to love but few people know how to stay in love with one person forever. When you once listen this song, I am sure you will not forget to like and share this music video with everyone.
The music video is released officially online by Music Nepal via Youtube. Hope that you will enjoy this melodious modern song Jaslai Dherai Maya.
Here is the lyrics for Jaslai Dherai Maya:
Jaslai Dherai Maya gartheya
Usaile yaha pida didorayecha

Jaslai Dherai Maya gartheya
Usaile yaha pida didorayecha
Aafnai samjhi mann mutu
Sumpiya maile uslai
Usla parae samjhi aja
Pida diyo malae
Pida diyo malae
Jaslai Dherai Maya gartheya
Usaile yaha pida didorayecha…..

kati pida bhayo mann ma
Timi Parae huda

kati pida bhayo mann ma
Timi Parae huda
Ashu pani riti sakyo
Hera aaja ruda
Hera aaja ruda
Tadh huunu paryo aaja
Dherai maya garda pani
Swarthi rayechau mutu mathi
Kulchiyau jani jani
Kulchiyau jani jani
Jaslai Dherai Maya gartheya…..

Chininau ki saacho maya
Patyaenau malae

Chininau ki saacho maya
Patyaenau malae
Malae chodi aaja timile
Kina rojhayau parae
Kina rojhayau parae
Jadai chhu ma sansar chodi
Bachi rakha timi
Parae ko haat samae
Nachi rakha timi
Nachi rakha timi
Jaslai Dherai Maya gartheya
Usaile yaha pida didorayecha

Jaslai Dherai Maya gartheya
Usaile yaha pida didorayecha
Aafnai samjhi mann mutu
Sumpiya maile uslai
Usla parae samjhi aja
Pida diyo malae
Pida diyo malae
Jaslai Dherai Maya gartheya
Usaile yaha pida didorayecha…………