Jennifer Morrison Net Worth
What's the Net Worth of Jennifer Morrison?

Jennifer's Biography
Jennifer Morrison, born Jennifer Marie Morrison, is an actress, producer, director and ex child actress who was born on 12th April, 1979. Her famous television roles include Dr. Allison Cameron in Fox's House, Emma Swan in ABC's Once Upon a Time. Besides, she had played in other TV series like How I Met Your Mother. She also portrayed Winona Kirk in film, Star Trek and Tess Conlon in Warrior.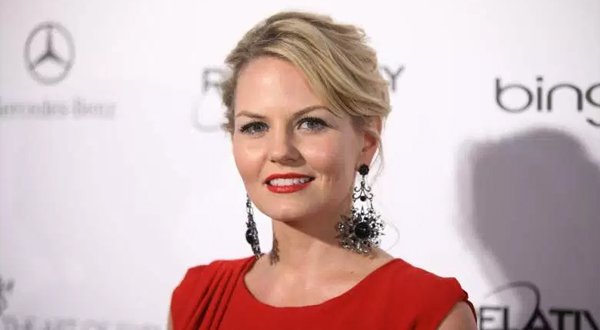 Morrison was born in Chicago Illinois to David L. Morrison. Her father is a retired music teacher and school band director. He had also been entitled as Teacher of the Year by Illinois State Board of Education in 2003. Sge also has a younger sister and brother, Julia and Daniel. Her sister is a singer and songwriter and music therapist. Similarly, his brother is a director of high school band.
Jennifer grew up in Arlington Heights, Illinois and studied at South Middle School. She then joined Prospect High School and graduated in 1997. Later, she enrolled at Loyola University Chicago and completed education in 2000. Before moving to Los Angeles, she had joined Steppenwolf Theatre Company.
Before being featured in any TV series and films, Jennifer had begun her career as a child model. She was featured in paper advertisements of different brands like JCPenney and Montgomery Ward. She also appeared in TV commercials of Rice Krispies. Besides, she appeared on the cover of Sports Illustrated for Kids along with Michael Jordan in 1992. At a very young age of 14, she made her movie debut as Meaghan Eastman in Intersection (1994). Later she played as Samantha in Stir of Echoes.
Career Beginning
In the year 2000, Jennifer got her first lead role as Amy Mayfield in John Ottman's Urban Legends: Final Cut. She then had minor roles in films like The Zeroes (2001), Design (2002), Big Shot Confessions of a Campus Bookie (2002), Nantucket (2002), 100 Women (2002). In the year 2001, she had also appeared as Gwen in an episode of The Chronicles entitled "Let Sleeping Dogs Fry". Besides, she was seen as Melissa in Touched by an Angel's episode "Most Likely to Succeed".
Subsequently, Morrison played the role of Jamie in Casey La Scala's film Grind (2003). The movie had paid her with good salary and increased her net worth. In year 2004, she was provided with the lead role of Dr. Allison Cameron in Fox's medical drama House. She played the role from 2004 to 2012 and added a good amount in her net worth. Likewise, she appeared in films like Surviving Christmas (2004), Mall Cop (2004), The Sure Hand of God (2004), Mr. & Mrs. Smith (2005), Flourish (2006), Besides, she had also played two short films; Lift (2004) and The Script (2006).
Her Works from 2007 to Present and Net Worth
In the year 2007, Morrison appeared as Rachel Visco in The Murder of Princess Diana. Besides, she was seen as Mindy in Big Stan. The following year, she played as Winona Kirk in Star Trek and Leslie Green in Table for Three. Similarly, she played in other movies like Bringing Ashley Home (2011), Warrior (2011), Stars in Shorts (2012), Knife Fight (2012), Some Girl(s) (2013), etc.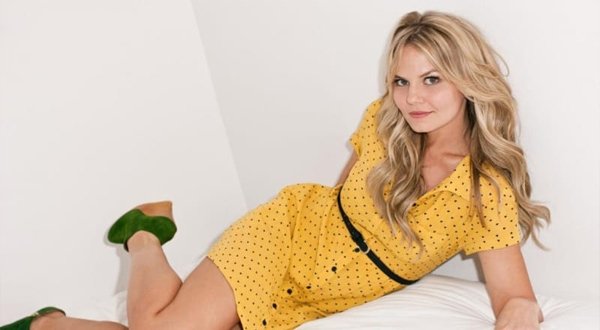 Jennifer Morrison also portrayed the role of Zoey Pierson in CBS sitcom How I Met Your Mother. She played for 13 episodes and earned good money from it which contributed in her net worth. In the year 2017, she did three movies. She acted as Marie in Sun Dogs, Penny in All Creatures Here Below and Margie Duncan in Assassination Nation. However, the films are not released yet.  Besides, she was seen as the main character Emma Swan in ABC's television drama Once Upon a Time. She did the role for 6 years and earned a handsome salary from the series which added her net worth.
The multi-skilled person, Jennifer Morrison has a net worth of $6.5 million US dollars which has been earned with her acting skills. She also owns her own production banner named 'Apartment 3C productions' and has made film Sun Dogs under her production.
Must Know Facts about Jennifer Morrison
Real Name: Jennifer Marie Morrison
Date of Birth: 12th April, 1979
Profession: Actress, Producer, Director and Ex-Child Actress
Height: 5′ 5″
Facebook: 353K Fans in Facebook
Instagram: 1.4M Followers in Instagram
Twitter: 956K Followers in Twitter
Net Worth: $6.5 Million