Jhajhalkoma By Sanjeev Singh (Audio)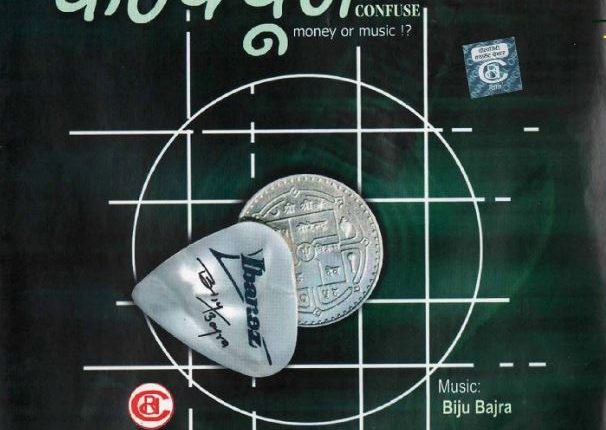 Jhajhalkoma is a sentimental song by Sanjeev Singh from the album "Confuse". Here perfect choice of lyrics and the music make this awesome and heart touching.
The music for this song was composed by Biju Bajra and lyrics was written by Sanjeev Singh himself. His soul touching songs like Chulesima, Meri Maya, Gori Eta Sunana, Ramailo Cha Yo Sanjha, etc. are still on the lips of many music lovers. Calling him merely a singer is not enough as he is also one of the good composers in Nepali music industries and most of his songs and many other songs have been composed by him. When you once listen this song, I am sure you will keep repeating it.
The music video is released officially online by Dhaulagiri Cassette Center via Youtube. Hope that you will enjoy this melodious song.
Here is the lyrics for the song Jhajhalkoma:
Humm……….
Jhajhal ko
Ma jaaba dekhchhuuuuuu
Mutu khanchha kutu kutu
Koi bhandeu ma ke garu
Koi bhandeu ma ke garu

Pani bina ko kholo
Juna bina ko aakash
Ma gardina kalpana yo
Timi bina ko sansar
Pani bina ko kholo
Juna bina ko aakash
Ma gardina kalpana yo
Timi bina ko sansar
Na na na ……Na na na na nan
Jhajhal ko ma jaaba dekhchhu
Mutu khanchha kutu kutu
Koi bhandeu ma ke garun
Koi bhandeu ma ke garu

Bojhai lagyo aafnai sarir
Timi bina ko takdir
Tadpinchha mutu chhin chhin
Herera timro tasbir
Humm……….
Bojhai lagyo aafnai sarir
Timi bina ko takdir
Tadpinchha mutu chhin chhin
Herera timro tasbir
Na na na ……Na na na na nan

Jhajhal ko ma jaaba dekhchhuuuuu
Mutu khanchha kutu kutu
Koi bhandeu ma ke garun
Koi bhandeu ma ke garun