Jindagima By Nabin K Bhattarai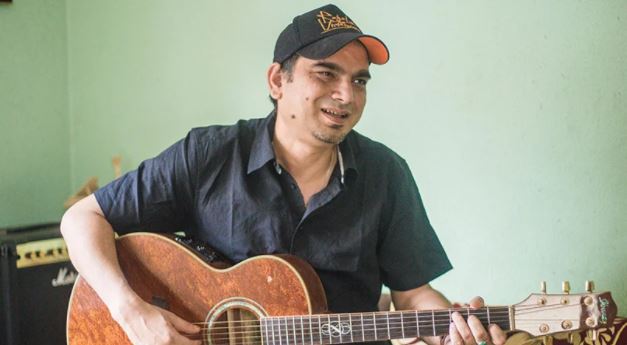 Jindagima is a Melodious Nepali  pop song by Nabin K Bhattarai. The song is taken from the Nabin K Bhattrai's album "Smriti Reloaded". Jindagima is a Nepali song by Nabin K Bhattarai which was cinematographed by Kishwor Karki and music video was edited by Loki.
The music and lyrics of this song is written by Nabin K Bhattarai. He is a one of the established and much-loved singers in Nepali music industry. His many recorded song are popular. Jindagima is a heart touching sentimental song. Nabin K Bhattarai entered into the musical field after his ISc, he formed a band named Steel Wheels with his friends, but as rest of the band members went abroad he continued as a solo singer. Nabin strongly believes in astrology. 'K', in the middle of his full name is his lucky alphabet based on Ciro's book of numbers. I suggest you guys, to listen this song.
The music video is released officially online by Music Nepal via Youtube. Hope that you will enjoy this Melodious Aadhunik Sentimental pop Song Jindagima.
Here is the lyrics for the song Jindagima:
Jindagima kahile chhaya…
Kahile maya…
Jindagima…
Muharama kahile hansho…
Kahile aanshu..
Muharama…

Din ra raatko majhama
Sanjh yo baseko cha
Sanjh yo baseko cha
Jindagima kahile chhaya…
Kahile maya…
Jindagima…

Prakritima kahile aandhi…
Kahile shanti…
Prakritimaa…
Jiwanama kahile trishna…
Kahile prapti…
Jiwanama…
Janma ra mrityuko khelma
Saas yo adeko cha
Saas yo adeko cha
Jindagima kahile chhaya…
Kahile maya…
Jindagima…

Jindagima kahile chhaya…
Kahile maya…
Jindagima…
Muharama kahile hansho
Kahile aanshu
Jindagima……