K Launu Khai Pirati by Anju Panta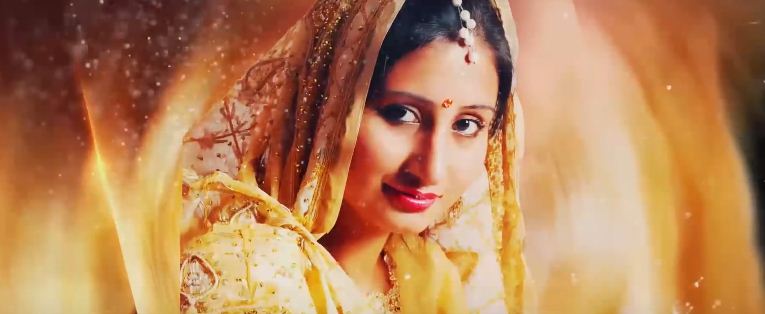 K Laaunu Khai Pirati is a new aadhunik Nepali song by Anju Panta. This is a beautiful audio melody penned by Kastup Panta. Kastup Panta himself did the musical composition for this song. K Launu Khai Pirati is a tragic song by Anju Panta, recorded at Maruni Digital Studio, Kathmandu and presented by Sarathi Music. Man Bahadur Baral has edited this audio song.
K Laaunu Khai Pirati is a beautiful mellow version by Anju Panta. She is a versatile, talented and famous singer of Nepal. Her contributions have brought huge changes in Nepali music industry. She has given her voice in hundreds of hit songs, so is a brilliant singer with gifted melodious voice.  K Laaunu Khai Pirati is song dedicated to all unsuccessful lovers. Here in this song, Anju Panta is worried for the love affair she is about to begin, because the world today is filled with fake people. Honesty is only a word remained. People consider love only for fun and a major to pass time. This song conscious people for staying awake and not being fool by those mauling love for enjoyment. K Laaunu Khai Pirati was Graphed by Pawan Simkhada and Recorded under Man Bahadur Baral direction. The musical arrangement for this song was done by Kamal Saurag. When you once listen to this song, I am sure you will tune repeatedly.
K Laaunu Khai Pirati is officially released online by Sarathi Music via YouTube. Hope you guys will love this beautiful melodious song.

Lyrics for K Laaunu Khai Pirati by Anju Panta:
K launu khai pirati
Aansu aansu huna

K launu khai pirati
Aansu aansu huna
Chokho maya laune pani
Chhodya chhainan runa
Dhoka dine jamana chha
Kasari bhar parne
Timle pani dhoka diye maile kaso garne
Timle pani dhoka diye maile kaso garne
K launu khai pirati
Aansu aansu huna

Aaja bholi jata tatai
Aansu ka mul futne haru
Aaja bholi jata tatai
Aansu ka mul futne haru
Kahi katai kami chhaina
Haso khusi lutne haru
Duniya nai swarthi chha ta
Timlai dosa dinna maile
Sansara lai dekhera nai
Mann bujhaunu parchha aile
Sansara lai dekhera nai
Mann bujhaunu parchha aile

Dina pani raat hunchha
Pirati ma haryo bhane
Dina pani raat hunchha
Pirati ma haryo bhane
Sadhai hidne bato pani
Anjanai ma paryeu bhane
Banna sakchhau timi ra ma
Ek arka ko asal mitra
Bhawana ko nata pani
Fulna sakchha mutu bhitra
Bhawana ko nata pani
Fulna sakchha mutu bhitra

K launu khai pirati
Aansu aansu huna
Chokho maya laune pani
Chhodya chhainan runa
Dhoka dine jamana chha
Kasari bhar parne
Timle pani dhoka diye maile kaso garne
Timle pani dhoka diye maile kaso garne
K launu khai pirati
Aansu aansu huna