Kasko K K by Ananda Karki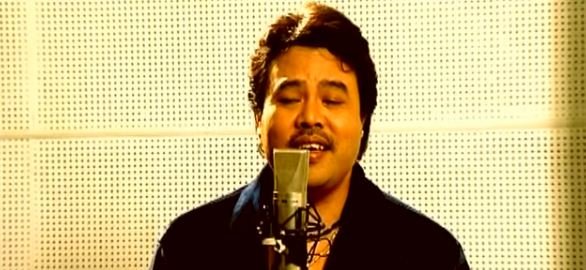 Kasko K K by Ananda Karki
Kasko K K is an aadhunik Nepali song by Ananda Karki. The lyric for this song was written by Raj Kumar Dukhi while music was composed by Mann Raj Nakarmi. This music video was recorded at Times Music Pvt. Ltd.
Kasko K K is a sentimental song about misunderstanding. Misunderstanding hurts a lot. It sometime ruins a relation too. Egos and misunderstandings are two major things that should be kept away from any relationship. It is also not good to blame or get pissed off with the lover overhearing other fellas. This video song reflects the pain of misunderstanding. I am sure, you will love this song and tune repeatedly once after you hear it.
The music video is officially released online by Music Nepal via YouTube. hope you guys will enjoy this beautiful melodious song "Kasko K K ".
Lyrics for Kasko K K;
Kasko k k kura suni

Ma saga timi kina risayeu

Kasko k k kura suni

Ma saga timi kina risayeu

Malai chuni rahane maya garne

Tyo mann kata bisayau

Kasko k k kura suni

Ma saga timi kina risayeu

 

 

J j kura timi le gare ni

Kahile pani naai bhanina

Jasto kasam khuwaye pani

Kasam maile khaayeko thiye

Tara pani mero maya kata lagi

Kaha bisayeu

 

A kasko k k kura suni

Ma saga timi kina risayeu

Kasko k k kura suni

Ma saga timi kina risayeu

 

 

Mero maya chokho thiyo

Tara pani timi jhuto bhanchhau

Chokho maya dekhaideu bhanda

Ultai mero khedo khanchhau

Khulla mann le bhandeu timi

Mero maya maa k k misayeu

 

A kasko k k kura suni

Ma saga timi kina risayeu

Kasko k k kura suni

Ma saga timi kina risayeu

Malai chuni rahane maya garne

Tyo mann kata bisayau

Kasko k k kura suni

Ma saga timi kina risayeu